Hong Kong
Florida Governor Tries To Transfer NCLH Lawsuit To More Favorable Court
There's been a new development in the series of lawsuits and subsequent appeals triggered by Florida governor Ron DeSantis' battle to stop companies in the state, including cruise lines, from requesting proof of COVID-19 vaccination from customers.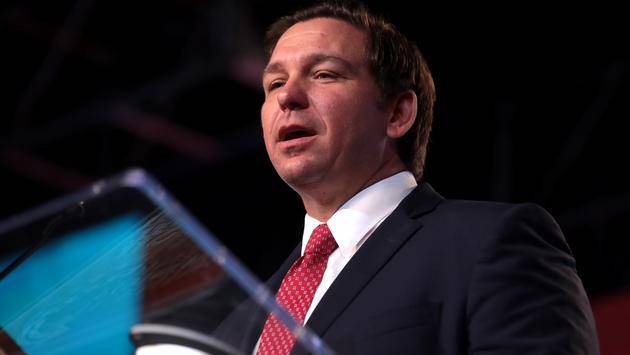 In mid-July, Norwegian Cruise Line Holdings (NCLH) filed a lawsuit against Florida in an effort to invalidate the state's new law banning Florida businesses from verifying guests' vaccination status. Now, DeSantis is trying to ensure that the same judge who sided with the state in its recent lawsuit against the CDC presides over the NCLH case in hopes of guaranteeing a favorable ruling.
Now, DeSantis and the state of Florida have filed a motion to move the case from Miami—where arguments are already scheduled to be presented before U.S. District Judge Kathleen Williams on August 6—to Tampa, where Middle District of Florida Judge Steven Merryday recently sided with the state in its lawsuit against the CDC.
Florida's lawsuit against the federal agency was lodged to prevent the CDC from enforcing its Conditional Sail Order (CSO)—a regulatory framework intended to allow a safe return to cruising amid COVID-19—which Merryday's decision has since rendered nonbinding within the state.
According to the Tampa Bay Times , attorneys for NCLH said that, with the company being headquartered in Miami and planning to restart cruising from Miami on August 15, "It is obvious that Miami (i.e., the Southern District of Florida) is the appropriate forum to adjudicate the legal violations and injuries this defendant (the state) is perpetrating upon NCLH's (Norwegian Cruise Line Holdings') vessels and operations based in Miami."
NCLH attorneys said that the state was "forum shopping" by trying to get the case moved to a Tampa court and a judge whom it believes more likely to rule in its favor.
"[If] one particular venue were to be deemed suspect, it would be the Middle District," the attorneys wrote. "Whereas this (Miami) court is, for irrefutable and irreproachable reasons, a natural choice to resolve this case, Florida's decision to sue CDC in the Middle District is strongly suggestive (to say the least) of cynical forum shopping. Any notion that equity now commends transfer from this court to the Middle District is upside-down."
As part of the state's July 16 motion to transfer proceedings to a Middle District of Florida court, its attorneys argued that the case "presents the same issue that is being litigated" in the lawsuit against the CDC.
Meanwhile, on Sunday, Florida set a new state record for COVID-19 hospitalizations, the Associated Press reported . The news came just one day after the state also recorded the highest number of new daily cases since the start of the pandemic. Florida's previous record for hospitalizations was set on July 23, 2020, well before the release of COVID-19 vaccines.