Hong Kong
Food & Beverage Trends for Hotel Restaurants and Bars in 2021
COVID-19 has, perhaps permanently, changed the landscape of our daily lives, prompting dramatic shifts in the way that businesses reach their customers, and how the public accesses products and services.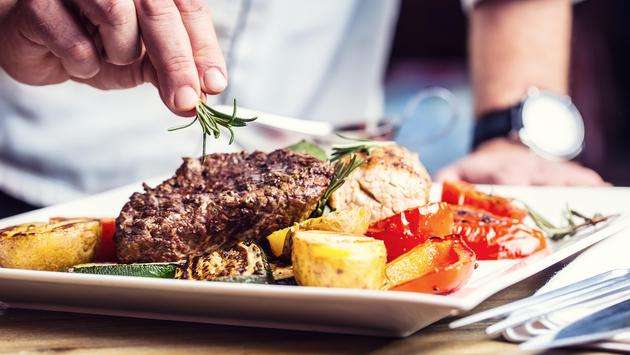 Being an industry that relies heavily upon human interaction, the hospitality sector has been among those to suffer most this year amid lockdowns and restrictions.
As health and safety protocols everywhere evolved to combat viral spread, and consumers adopted new behaviors and formed new expectations of the service industry, the "new normal" emerged. With mandated mask-wearing, social distancing and enhanced hygiene protocols, restaurants, bars, and other food and beverage outlets everywhere had to adapt quickly to survive.
The question now is how these trends, which have been forced upon us by prolonged living amid pandemic conditions, will carry on into the new year and beyond. Dining and drinking establishments operating in the hotel space, in particular, have had to reinvent the ways they serve their customers in order to remain relevant, diversifying the avenues through which their offerings can be delivered.
Hotel F&B
Corporate Director of Food and Beverage at South Carolina's Charlestowne Hotels Anthony Langan offered some of his predictions about what the future holds for the hotel food and beverage space as the pandemic era continues.
"Food and drink offerings will continue to move outside of the hotel more than ever before, as we explore new opportunities in takeout, delivery, outside catering and retail," Langan prophesied. "The diversification of revenue streams can provide hoteliers with both an immediate financial benefit as well as long-term insulation against unknown external threats that could come in the future."
Even as the pandemic swept the globe earlier this year and establishments were forced to close their doors to clientele, it was evident that consumer demand for 'dining out' hadn't been diminished by stay-at-home orders. Delivery, takeout and curbside pickup options swiftly became available from eateries that might have never before embraced this approach. Among them was the upscale Japanese dining concept Zuma , which has U.S. locations in Boston, Las Vegas, Miami and New York.
Zuma's Chief Executive Chef Oliver Lang commented: "I personally think that within the current climate, takeout and delivery side of businesses will continue at an upwards trajectory; with more and more 'ghost kitchens' opening up to support restaurants or kitchens which cannot execute takeout from their own premises."
Lang added: "For us at Zuma, it was the very first time that we have rolled out a takeout and delivery service. We focused on items that travel well and signature dishes that give people the comfort of eating Zuma food at home. London and Miami saw an overwhelming demand of people ordering takeout during this time. Even Michelin-starred establishments, such as Eleven Madison Park, are now offering some kind of delivery service."
Shifting Services Offsite
Even Bangkok's Tower Club at lebua , famous for its towering rooftop collection of top-tier dining and drinking concepts, is managing to deliver a taste of the luxe hotel experience directly to customers' doors with its 'Hotel to Home' program. This package includes a seven-course Michelin-ranked meal served in the safety of the customer's own space, a personal sommelier to pair wines perfectly with each course, elegant floral arrangements for ambiance, champagne for toasting, as well as turndown and babysitting services—all delivered right to your door. To encourage some traffic to its al fresco restaurants, the hotel is also providing complimentary private limo transfers for guests who prefer to dine onsite.
Sam Nazarian, CEO and founder of C3 by sbe , which capitalizes on fast-evolving consumer preferences like ghost kitchens (food-prep facilities that only provide dishes for delivery) and mobile delivery, believes the movement will continue to gain speed. "People will want a variety of great food, from burgers and salads to sushi and Michelin-star fare, wherever they want to consume it—at home, in restaurants, food halls, outdoors, at work and hotels," he said. "Sixty percent of Americans order take-out or delivery food once a week, a trend that will only continue. Restaurant and hotel kitchens, which are grossly underutilized, will become more efficient and productive. It's an exciting place to be now."
"In past years, we've seen that, when guests order delivery, they're not just ordering for themselves—it's now a new norm for entire families, groups of friends, or colleagues to each pick a dish at their local restaurant and have it delivered via one of the third-party delivery services," Charlie Guzzetta, President of BurgerFi . "Another layer of this is where the food is being made—your favorite food on delivery might be coming from a ghost kitchen. These kitchens only do delivery and are really innovating the off-premise dining format. This means lower delivery times and higher food quality for the guest, wherever they choose to enjoy their meal."
Other 2021 Trends
With the development of COVID-19 vaccines, onsite dining at restaurants may begin returning, but—at least for the foreseeable future—some of the pandemic's contributions to the way they conduct business are likely here to stay.
Being ideal in terms of ventilation, al fresco dining in outdoor seating areas, are probably going to remain the preference of customers and cautious eatery owners wherever space and weather permits for some time after vaccines arrive, although dining rooms may reopen with social-distancing-friendly space between tables and scannable QR codes in place of physical menus. Langan predicted that we may even see technology advance to the point where robotic waiters will be brought on staff.
In a post-COVID world, guests will note that buffet setups as they existed pre-COVID have become a thing of the past. As is already the case at hotels and resorts that have reopened guest dining areas, buffets will no longer be self-service, with guests instead invited to grab different dishes offered as single-portion items that are individually sealed for safety and freshness, and cooked-to-order items being served by staff.
Gavin Royster, director of development at Charlestowne Hotels , anticipates that new hotels and remodels will focus on constructing intimate, smartly-designed lobby bars as primary food and beverage venues, rather than separate, large restaurants. The logic being that post-COVID travelers will be keener to go out and experience their destination cities than stay and dine inside the hotel.
At The Spectator Hotel, a Charlestowne-managed property, The Bar is pioneering an answer to this shift in priorities. Designed in homage to the Jazz Age and Prohibition-style speakeasies, The Bar features food and beverage programming that's predominantly focused on pre-dinner cocktails and light bites as a launching-off point for hotel guests who'll be dining out on the town and after-dinner nightcaps. According to Royster, this concept represents a more efficient operating model with lower overhead costs than a full-fledged hotel restaurant and better suits guests' needs in the current climate.