Taipei
Grab One-Way Fares Starting at $59 With JetBlue's Big Winter Sale
JetBlue has just launched its ' Big Winter Sale ' with one-way fares starting as low as $59, inclusive of government taxes and fees. The leading U.S. budget carrier is no doubt hoping that rock-bottom pricing will help spur customers to air travel as 2021 commences, even amid America's escalating COVID-19 situation.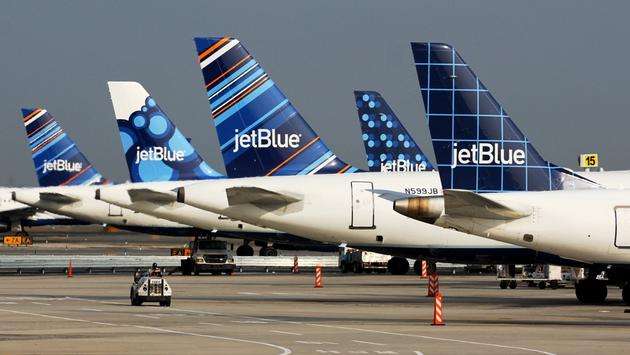 To qualify for the promotion, flights must be booked by 11:59 p.m. ET or local time, (whichever comes first) on January 12, 2021. 'The Big Winter Sale' pricing is good for travel between January 16 and June 17 of this year, excluding Fridays and Sundays, with blackout dates between February 11–20 and March 25–April 24.
Promotional rates apply to the lowest-class fare category, called 'Blue Basic', which entitles passengers to one carry-on item, one personal item and boarding in the last group.
JetBlue's website also specifies: "Different or additional day of week restrictions, travel windows, and blackout dates may apply and vary by route," so be sure to read the fine print; and, "Certain routes may not operate daily or may commence service later in sale window."
The airline has gradually been ramping up its cabin capacity since November and will ultimately eliminate its policy of blocking middle seats on January 8, although it had noted that this is a "period when demand is typically lower and flights are often less full," Travel + Leisure reported.
JetBlue isn't alone in this decision—Alaska Airlines' seat-blocking policy expires January 6, while Allegiant, American, Frontier, Southwest and United have already done away with the practice. Delta is blocking middle seats in Main Cabin, Delta Comfort+ and Delta Premium Select until March 30 .
The airline apprises customers that proof of a negative COVID-19 test, taken within 72 hours of travel, may be required to enter certain destinations. JetBlue has partnered with Valiant to offer its customers the option of at-home, saliva-based PCR testing. Travel + Leisure says that select major airports also have onsite testing locations available, including Boston and Los Angeles airports and the three area airports serving New York City—JFK, Newark and LaGuardia.
For more information, visit jetblue.com .