Taipei
Guanajuato, Mexico Launches Reopening Campaign
The Mexican state of Guanajuato, located in the center of Mexico, announced on September 28th that it has reopened its tourism and has created a new campaign called "Guanajuato, live great stories."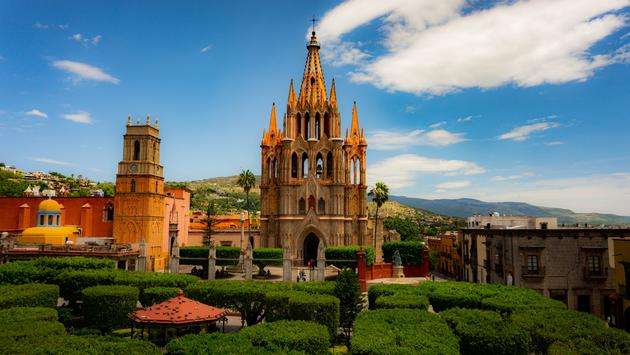 The state is located in a region known as El Bajío and is home to the colonial cities of San Miguel de Allende and Guanajuato City, the state's capital.
It has a rich history dating back to pre-Hispanic times, and many of the indigenous cultures left behind structures that are now marked as archeological sites. Guanajuato's landscape is diverse, spanning forests and deserts, along those environments' different flora and fauna.
The campaign reopens tourism in Guanajuato's 46 municipalities. During the shutdown, Guanajuato redesigned its tourism strategy while working with local industries to create this campaign, a step forward in the state's phased reopening plan.
As the state reopens, the campaign will grow in scope, too. It is currently being promoted across regional, state and national media in Mexico; later it will go international as conditions allow.
"We are inviting our visitors and tourists to be the protagonists of their own history, taking as a setting the tourist wealth of our state, as well as our World Heritage Cities, Magical Towns, archaeological zones — every corner of Guanajuato," said Governor Diego Sinhue Rodríguez Vallejo. "Today, from the heart of our capital city, a UNESCO World Heritage site, we announce to Mexico and the world that Guanajuato is the ideal place to live great stories."
Guanajuato also has added safety protocols in place. All hotels, restaurants, tours and attractions are operating at 50% capacity per federal reopening guidelines, and the state itself has achieved a nation-wide "Safe Travels" stamp. Guanajuato's airport (BJX) is receiving 175 flights from the U.S. per month