Taipei
Health Officials Say No Need to Ban UK Flights Over COVID Variant
U.S. health officials have determined that there is not yet a need to ban flights from the United Kingdom (U.K.), where a fast-spreading COVID-19 variant has been identified and is being blamed for a rash of new cases across London's surrounding regions.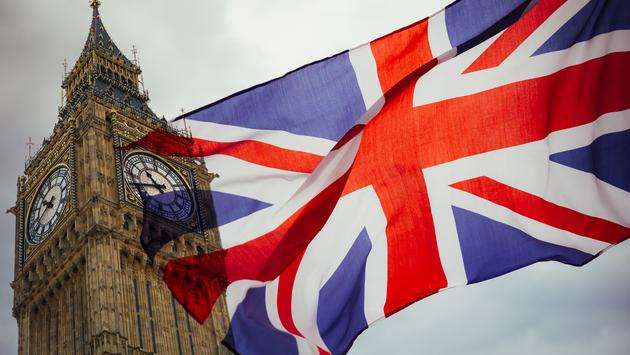 Over the weekend, New York's Governor Andrew Cuomo called for the Trump administration to halt flights from the U.K. in hopes that it would prevent the mutant virus from being imported into the U.S. Barring that, he asked that the federal government at least require passengers to be tested before flying to America from the U.K.
In a CNN interview on December 21, Governor Cuomo said "We have an agreement now with the three airlines that fly from the U.K. to the New York airports: Virgin, Delta and British Airways airlines...have all agreed that they will test people before they get on the flight in the U.K. en route to New York." But, he also expressed concern about U.K. flights being allowed to land in other U.S. states, where passengers could potentially seed new infection.
Since British Prime Minister Boris Johnson officially announced the discovery of the new COVID-19 variant on December 19, immediately imposing a Tier-4 lockdown across southeast England and tightening nationwide restrictions throughout the festive period, over 40 countries around the globe have stopped flights from the U.K. and imposed new restrictions on British travelers.
According to USA Today , Eurotunnel—the rail service that connects the British Isles to continental Europe—has also halted service. Traffic routes across the English Channel and out of the Port of Dover, used by thousands of freight trucks daily, were thrown into chaos when France abruptly banned all travel from the U.K. without making provisions for essential trade.
British Health Secretary Matt Hancock called the variant "out of control" around London and southeastern England, as it accounts for around 60 percent of new infections in the area. The issue, according to a preliminary analysis by the European Centre for Disease Prevention and Control (ECDC), is not that this mutated version is any more severe or deadly than others, but that it's an estimated 70-percent more transmissible than existing strains.
The ECDC said that a few cases of the new variant have already been reported in Belgium, Denmark, Iceland, Italy and the Netherlands. This version of the virus was first detected in September, but it's only now that scientists felt confident in declaring it to be significantly more transmissible than other strains. Experts, therefore, speculate that it may already have reached the U.S., and say that banning flights from the U.K. would achieve nothing.
The Trump Administration's assistant secretary for health, Admiral Brett Giroir, said yesterday in a CNN interview that he'd spoken about the matter the with the U.S. Centers for Disease Control and Prevention's (CDC) Director Robert Redfield, but that the agency had made no recommendation to stop travel from the U.K.
Giroir did indicate that U.S. officials were closely monitoring the situation and would alter course if needed. "Every hour we get more information," he said. "So, I think everything is possible. We just need to put everything on the table, have an open scientific discussion and make a best recommendation."
Dr. Anthony Fauci, the U.S.' top infectious disease expert, said that, based on the current information, he'd oppose implementing new travel restrictions on Brits. He told CNN on Monday that America should, "without a doubt keep an eye on it," but needn't panic. "Follow it carefully, but don't overreact to it," he advised.
Giroir emphasized that viruses mutate all the time, with, "over 4,000 mutations that we've seen so far in this virus, and it's still acting essentially like COVID-19. And, the vaccines should continue to work very robustly against all of these strains," he said Sunday. "So, I don't think there should be any reason for alarm right now."
The White House Coronavirus Task Force is meeting this afternoon and will presumably discuss this new development in the pandemic and determine an appropriate course of action moving forward.