Taipei
Hilton To Launch Friend Vacation Contest
Traveling with friends is becoming more popular since the pandemic, and Hilton's newest survey has revealed that around 77 percent of Americans plan on taking at least one trip with friends in the next year.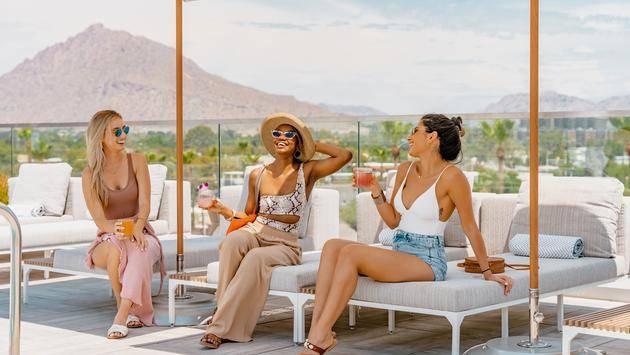 Experiencing all of the fun locales and doing new things with friends can make lasting memories.
This new survey comes as Hilton readies to launch its newest contest, the "Connecting Rooms Reaction" contest on Instagram and Twitter. Between August 9 and August 20, friends can post their reactions to Hilton's new connecting room style using the contest's hashtag. Two lucky winners will be chosen each day of the contest for a total of 28 winners who will each receive a two-night trip for two to a Hilton hotel.
The survey also found that the majority of respondents (63 percent) believe beach destinations are perfect for a vacation with friends, while 53 percent prefer more entertainment-filled destinations like New Orleans or Las Vegas. In third place are national parks or other outdoor destinations, at 43 percent.
Some of the best beach destinations Hilton recommends are Playa del Carmen, Mexico; Tybee Island, Georgia; Miami, Florida; Delray Beach, Florida; and Cascais, Portugal. From historic European port cities to resort destinations and slower-paced islands, friends can explore, relax and reconnect while getting sun and enjoying some time off from the real world.
Follow Hilton on Twitter and Instagram to stay up-to-date and to be notified when the contest begins.