Hong Kong
April in the world, a different kind of Hong Kong
Published on August 12, 2014 16:41
preface
Stay in the city for a long time, there will always be that moment, there is a heart that wants to escape. Looking at the bright lights around, smiling face diffuse, loneliness will always spread growth, until occupy our withered heart" It's time for you to have a trip. "So I came to Hong Kong, a city of paper and fantasy.
Although I have been to Macao before, I haven't been to Hong Kong yet. After reading some travel notes of Hong Kong, most of them have the impression of shopping, delicious food and colorful subway station signs. If you, like me, pursue your own exclusive memory, this travel note will probably show you a different Hong Kong.
By, night in Chengdu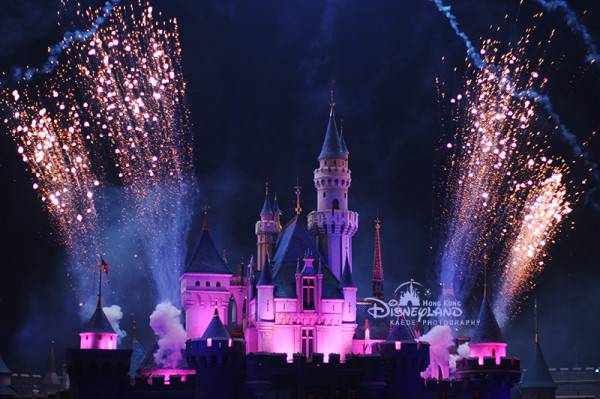 Hong Kong Disneyland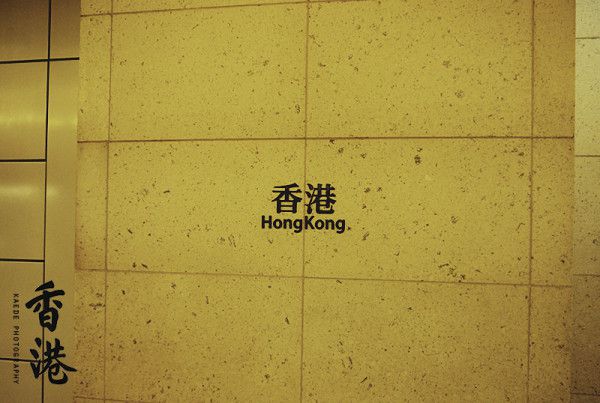 Unknown subway station
——————————————————————————————————————————————
catalogue
1. Overall information of travel
2. Schedule
3. About Hong Kong, Macao and Taiwan passes and endorsements
4. Transportation
5. Accommodation
6. Currency
7. Communications
8. Change over plug
9. Free WIFI
10. Shopping strategy
11. Money saving strategy
12. Maps
13. Mobile app
14. Various practical tips
15. All kinds of movies and videos
16. Here we go
Hong Kong Tourism Strategy
(1) Overall information of travel
Travel time: April 3-April 6, 2014
Mode: free travel
Cost: about 4000 yuan (including preparation, transportation, accommodation and other common consumption and some personal shopping)
Departure and arrival: Chengdu - Hong Kong - Chengdu
(2) Schedule Day1 Chengdu - Hong Kong - Causeway Bay, central, Taiping mountain - stay Causeway Bay Day2 Hong Kong Disneyland - stay Causeway Bay day3 Yau Tsim Mong District - Harbour City - Victoria Harbour - stay Causeway Bay day4 Causeway Bay - Central - Hong Kong - Chengdu
(3) About Hong Kong and Macao pass and endorsement
Time: generally, it takes 3 weeks to get the Hong Kong and Macao pass. If it is sent by express, it takes 2 weeks;
Location: you can handle it at the exit and Entry Administration Office of the public security bureau where you are registered (PS: it's better to go as early as possible, some places will issue numbers, and then line up in n long lines);
Need to bring information: my ID card, account book, and then the photo is to go after the fee of 30 yuan (Dai Meitong what will ask to take down, so quite tangled said);
Pass price: 100 (one pass price), endorsement: 20 times;
Visa times: if it is free travel, choose personal travel, that is, G visa. Since free travel visa can be signed twice at most at a time, friends who want to live in Shenzhen and then travel through Hong Kong every day should consider it clearly;
Renewal with a pass: you only need to bring your pass, fill in the form, and then pay for it. It will be handled from Monday to Friday.
Tip: if you have a pass, but you haven't made a reservation online, please remember to write down your own pass number, validity period, etc. Because when you buy tickets online, you need pass information. At that time, I wanted to buy my own when I renewed my visa. Suddenly, I found that I didn't remember my passport number.
Cities open for personal travel:
Shenzhen (fast customs clearance), Beijing, Shanghai, Guangdong Province, Jiangsu (Nanjing, Wuxi, Suzhou), Zhejiang (Hangzhou, Ningbo, Taizhou), Fujian (Fuzhou, Quanzhou, Xiamen), Tianjin, Chongqing, Sichuan, Chengdu, Shandong (Jinan, Qingdao), Liaoning (Shenyang, Dalian), Guangxi, Nanning, Hainan, Haikou, Hunan, Changsha, Guizhou, Guiyang, Kunming, Yunnan, Nanchang, Jiangxi, Changchun, Jilin, Shijiazhuang, Hebei, Zhengzhou, Henan, Wuhan, Hubei, Hefei, Anhui.
(4) Transportation
1. Airplanes
Chengdu Hong Kong: Hong Kong Air shuttle (1378 RMB / person)
Hong Kong Airlines official website Booking( http://www.hongkongairlines.com/zh_ CN/homepage)
Here are some of my airline ticket websites:
Tianxun air ticket http://www.tianxun.cn/
This website is a comparison website of some low-cost airlines. The prices shown are tax inclusive
Hu hang http://www.tigerairways.com/sg/cn/
Headquartered in Changi International Airport, Singapore, currently provides a variety of routes within the radius of 4 hours around Singapore.
The destinations in China are: Hong Kong, Macao, Haikou, Guangzhou, Shenzhen and Taipei.
春秋航空 http://www.china-sss.com/
2. Urban transportation
Octopus card:
An octopus is a must, because the price of the subway or minibus in Hong Kong is different at every station. Unless you have a lot of change, you will be very tangled. The price of an octopus card is 150 Hong Kong dollars (the value is 100, and then 50 is the deposit). If you want to recharge, you can recharge all kinds of 7-11 cards, so it's very convenient. When you return the card, you need to pay a service fee of 9 Hong Kong dollars. You must remember to return it when you leave the port( PS: if 150 Hong Kong dollars is converted into RMB, it's equivalent to about 120. But in order not to queue up, we directly buy 128rmb online. In fact, if we go in the off-season, it's more cost-effective not to queue up in the past.)
All day pass or two-day pass:
The subway in Hong Kong is quite powerful. No matter where we go, the subway is absolutely the best choice. For those of us who have a relatively short time to play, the subway is the most suitable. According to the route of their own travel plans, we can choose to buy all day pass or two day pass. Because we are Disney on the first day, then go back to Shenzhen, and then cross Hong Kong to visit Hong Kong the next day, After comparing the price of taking the subway alone, we chose two-day link. The purchase price on Taobao is 85rmb, while the purchase price in Hong Kong is 120 Hong Kong dollars, so Taobao is more cost-effective.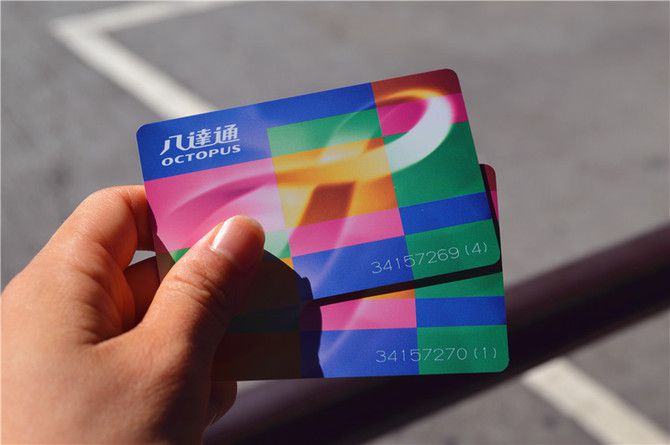 (5) Accommodation (preferably one month in advance)
Hotel Name: Causeway Bay Hotel, there will be a detailed introduction below
Official website address: haoqiao.com
Accommodation in Hong Kong is really a headache. Every inch of land and money is expensive. Most hotels are around 1000RMB. For those of us who just want to go around, we really don't want to spend a lot of money on accommodation and fares. Girls are always struggling~
Finally, he followed the advice of Dashen and chose haoqiao.com( http://www.haoqiao.cn/ )Book this hotel, really suitable for children's shoes to go shopping in Hong Kong~
For patients with phobia of choice like me (please raise your hand ~), they can quickly find suitable hotels on haoqiao.com. First, open the website to search Hong Kong; Then, a Hong Kong accommodation area is very close to you. Whether you want to go shopping in Mong Kok and Tsim Sha Tsui, or shopping in central, or just connecting at the Hong Kong airport, you can find a suitable place on it; Finally, we'll select the price and score it. Just refer to the comments. The hotel is almost there.
PS: I suggest you don't book through Taobao. It's really not cost-effective. Basically, the price is different from that marked on the Internet (my classmate suffered a loss when booking, so I didn't consider Taobao directly). You should ask the owner the real price, one price a day. Don't think online looking cheap is the price, ask the owner. If it is really a cheap online price, the price will be given as soon as possible.
(6) Currency
1. Exchange
Hong Kong dollar, or Hong Kong dollar, is the legal currency in circulation in Hong Kong, referred to as HKD (Hong Kong dollar). It is a paper currency with a face value of 1000-10 yuan and coins with a face value of 10 yuan or less.
Before changing Hong Kong dollar, first look at the buying rate of cash of each bank on that day. Always want to find the cheapest exchange, feel comfortable ~ that morning can be optimistic about the price, straight to the destination bank. You don't have to make an appointment in advance, just go there. Attached is the website where I inquired about the daily exchange rate at that time: http://forex.hexun.commbhl/
If you look at it, it depends on the selling price. You can choose the lowest price in the surrounding banks. Don't blindly pursue the gap that can't be much lower. You'll come back with the transportation expenses.
The reference price is not the final price. My reference price at that time was 79.960. But it will be a little more expensive if sold to you in the bank. The final exchange is 80.3.
2. Exchange rate
In Hong Kong and Macao, you can swipe UnionPay cards. The exchange rate is directly the bank exchange rate of the day, which is much more valuable than the exchange currency. You can swipe UnionPay cards where you can.
April 2014 official exchange rate:
1 RMB = HK $1.2812
1 HKD = 0.7805 RMB
1 RMB = 1.3186 Macao dollars
1 mop = 0.7584 RMB
1 HKD = 1.0292 Macau
3. Face value:
As far as possible, when the bank changes money, let him give you 100 or 500 face value. Or I'll scatter it for you. It's better not to have 1000 denominations. Because before the most strategic time, I saw a lot of people say that some businesses are not willing to accept 1000 face value. Because 1000 Hong Kong dollars have been counterfeit. There are basically no counterfeit currencies in Hong Kong except 1000. This is also the reason why some stores refuse to accept 1000. In addition, there are several versions of banknotes in Hong Kong. Just like the old version of the new version of RMB. Some are issued by Standard Chartered Bank of Shanghai. Some are issued by the people's Bank of China. They are all Hong Kong dollars in normal circulation.
(7) Communications
Mobile phone cards are also sold in places that pass the customs, but they are much more expensive than Taobao; You can buy it in Hong Kong, but you can't use it as soon as you pass the customs. You have to find a place to sell mobile phone cards, so it's more convenient to buy it in China. But remember to change the card when you arrive in Hong Kong, because the mobile phone card is activated as soon as it arrives on the mobile phone, and the traffic in seven days starts to count. Except for the nano card used for iPhone 5, which needs to be cut by the card clipper in China, other mobile phones can be used( Some sellers will provide card cutting service.)
This is a phone card purchased from a certain treasure. It has unlimited traffic for 7 days, and the call time is more than 100 minutes. If you dial HK $0.25 a minute in Hong Kong, you can use both iPad and iPhone. Unfortunately, I don't use it. I'll talk about it later.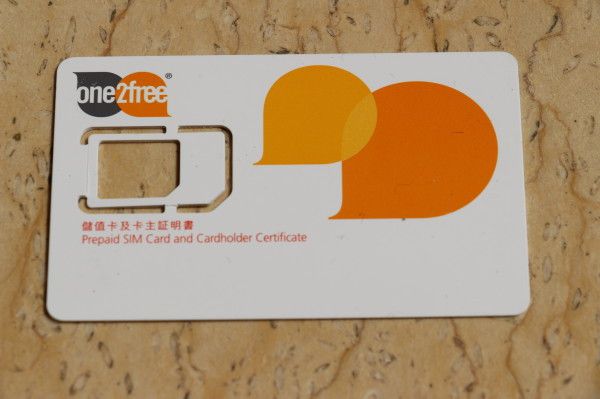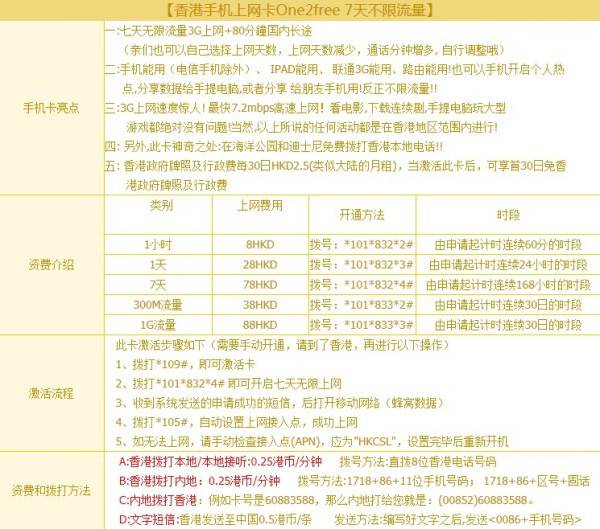 (8) Change over plug
Both Hong Kong and Macao need to use conversion plugs, that is, converters. The transition plug is a triangular rectangular plug in the shape of a pin. This type of conversion plug is often seen when purchasing the Hong Kong version of mobile phone. But the voltage is 220 V, just like us.
If there are more charging devices, it is recommended to buy more conversion plugs or plug boards. Although most hotels will provide one, it is not enough.
(9) Free WiFi (super practical, hematemesis recommended!)
1. Pass the Customs at Luohu port, and go to the counter of Hong Kong Tourism Board at Linjin subway station to get free PCCW network card.
2. You can also use WiFi without getting a free access card. The method is as follows:
① Roaming service between Hong Kong and Macao should be opened before entering Hong Kong.
② Turn on settings → operator and turn off auto search operator
③ Then the list of operators will appear. PCCW is chosen as the operator. Remember to choose PCCW, not pccwfree
④ Dial "* 166" by telephone
⑤ Then you will receive a text message with your account number and password
⑥ Where there is PCCW freewifi signal, enter the user name and password in the pop-up box. When you return to a "seccess" page, you can surf the Internet. A password is valid for seven days,
If you can't dial "* 166", you can use method 2:
① Roaming service between Hong Kong and Macao should be opened before entering Hong Kong.
② Turn on settings → operator and turn off auto search operator
③ Then the list of operators will appear. PCCW is chosen as the operator. Remember to choose PCCW instead of PCCW free (the first three steps are the same)
④ After connecting, the login window will pop up automatically. Click exclusive for inbound passengers and click the mobile phone below to download the app
⑤ Click on the end can be on, but each time can only be on more than ten minutes, broken and then connected
Free WiFi for M-Zone card:
1. Send blhkrtc to 10086 to apply for Hong Kong Daily package (it is recommended to open it in Hong Kong, otherwise, it is very expensive to answer the phone and send messages)
2. Send hkwlan to 10086 to get the 6-bit ID + PW used in Hong Kong to use CMHK signal WiFi for free. More than 0 hours after the application, only 40 hours a month free time, more than part of the out of pocket.
Other free WiFi points:
Most squares and shopping malls have about 40 minutes of free wifi.
1. For the needs of y5zones like McDonald's and KFC, the browser will automatically open the registration page, which can be used for 20 minutes
2. Star Avenue and other government free WiFi: govfreewifi
3. IFC square has 40 minutes of free WiFi, which is strongest on the right side of Zara
4. There is free WiFi in London Square, Nathan Road, and there is free mobile phone charging on the left of the door
5. The WiFi of a pizza shop on the left of LAN Gui Fang 7-11 is very strong. There is no password, so it can be connected nearby
6. Donghui city has free WiFi, which can only be connected near moccato of L2
7. Shatin new City Plaza has 45 minutes of free wifi
8. There is free WiFi in langhaofang, Mongkok. The signal near the toilet is stronger
9. Free WiFi in Harbour City
(10) Shopping strategy
Want to buy famous brand clothes:
1. Seaport city: large shopping malls, many brands, you can buy what you like at one time. In addition, there are other shopping malls around seaport city, such as ocean building. 2. Chongguang department store: it is suggested to go to Chongguang department store in Tsim Sha Tsui, so that you can go shopping together with the harbour city, if you have enough physical strength.
Want to buy cosmetics:
1. Granville Road, Tsim Sha Tsui: Granville Road can be regarded as the first street to concentrate a number of parallel cosmetics shops, including Longcheng pharmacy, the familiar salsa, Zhuoyue, Hong Kong cosmetics, Zhuoji, etc., and there are many fashion shops in the whole street. 2. Sai Yeung Choi Street (South Street) in Mong Kok: there are a number of parallel cosmetics stores, including Sasa, Zhuoyue, Yashi, angel and other cosmetics chains. 3. Kai Chiu Road, Causeway Bay: This is another cosmetics Street on Hong Kong Island. There are two Sasa cosmetics stores in this short street, as well as Yashi and angel. It can be seen that this is another concentration of cosmetics stores. 4. Lockhart Road, Causeway Bay: originally, it was the center of parallel cosmetics stores in Causeway Bay, but now its edge has been covered by Qichao road forever. But now there are still Sasa, Zhuoyue, Yashi and angel, and there are many cosmetics counters nearby, so it is a good place to choose more and more. 5. Shopkeepers in major shopping malls: it's better to recommend Haigang City, because it's really big enough and there are enough things.
Affordable cosmetics chain stores: Sasa and Zhuoyue supermarket chain, Watsons and Wanning, Longcheng pharmacy (low and medium end, with drug sales). Sasa chain store is a cosmetics supermarket with good reputation at present. There are only four or five branches in Mongkok. The price is more favorable than that of department stores, which is favored by consumers. But I think the price of Zhuoyue is cheaper than that of Sasa, and Sasa is cheaper than Wanning. I haven't been to Longcheng. It's said that it only takes cash. There is only one company in Hong Kong.
If you want to buy electronic products:
1. Yaliao Street: located in Sham Shui Po, Kowloon, it is a famous electronic street in Hong Kong. There are many mobile phones, electronic parts, audio-visual products for tourists to choose from. The products are complete and cheap. However, it should be noted that there are also a lot of parallel and second-hand goods here. When you buy goods, you must make sure that they are not shoddy and that they are used as commercial goods. 2. Xianda Plaza: located in Argyle Street, Mongkok. It's mainly small shops, mainly selling mobile phones, with uniform styles and flat prices. Of course, we need to pay attention to distinguish parallel products. 3. Sai Yeung Choi Street: located in Mong Kok. It is the main sales place of electronic products in Hong Kong. 4. Fengze electric appliances and Broadway: the products here can be guaranteed to be authentic, but the price will be higher than that of the small shops in the above places. If the distinction between parallel and second-hand goods is not very good, it is recommended to go to these two places to buy. There are two electrical chain stores in Hong Kong: Broadway and Fengze. The chain stores are all over Hong Kong, most concentrated in Mong Kok. The electronic products of these two stores are new and cheap. Besides bargaining, they can also give away some small gifts. There are three places in Fengze (Hankou Road, Tsim Sha Tsui, harbour city, another business district in Kowloon Tong, all of which have stores of Fengze electric appliances, and the more famous Hong Kong digital electronic products. Hankou Road is the flagship concept store)
To buy a Book:
To buy books, I've been to page one, Chengpin, the University of Hong Kong and Kubrick on Broadway. If you want to buy more complete books, you can go to page one. There are more English books. There are many books in Chengpin bookstore, but there is only one in Hong Kong, which is located in xishen square. HKU's Chinese books will be cheaper, with a 20% discount. Kubrick is mainly books related to movies and records. It is less popular and less artistic. Books in Hong Kong are very expensive, generally no less than HK $100. It's better to use UnionPay card.
(11) Money saving strategy the transportation in Hong Kong is very expensive. It is suggested that the subway should be the main way. The average transportation fee is 40-60 Hong Kong dollars a day. If you go to Disneyland, you must pay enough! For catering, the average meal is 30-50 Hong Kong dollars. If you want to travel in poverty, you can recommend tea restaurant and McDonald's. McDonald's Big Mac meal is only 21 Hong Kong dollars, which is the conscience of the industry. Some tea restaurants are also cheaper. A bowl of noodles costs more than ten Hong Kong dollars, but they are really more expensive and delicious. Here is a shrimp wonton noodles and a variety of fish, beef and pork porridge. For accommodation, the average is 150-400 Hong Kong dollars per person.
(12) Maps
Map of Hong Kong
It's very convenient to take the Hong Kong subway to visit Hong Kong
(13) Mobile app
The subway is the most popular way to go to Hong Kong, and there are subway stations where shopping and food are concentrated.
"Currency" is also very easy to use. Exchange rates are updated in real time. Currencies of various countries are freely added. It is very convenient to buy things.
If you want to navigate, you can use Google maps or Google maps. There are also hiking programs~
(14) Various practical tips
When doing the strategy, I collected all kinds of prompt information. Now I sort out the more practical ones and share them with you
1. Bus: swipe the card when you get on at the front door, but not when you get off at the back door; Get on and get off a door, brush 2 times card. If you want to get off at a certain station, be sure to press the stop bell after the last station. Hear a thump, and then a red light will light up on the next door.
2. Ding Ding car: don't swipe the card when you get on the back door, but swipe the card when you get off the front door.
3. Star Ferry: central to Tsim Sha Tsui, Wan Chai to Tsim Sha Tsui. It's usually 2.5 HKD. It's a little expensive on weekends. You can use octopus.
4. Airport Express: one way is more expensive, it is recommended to buy a return ticket. With a ticket, you can take the free shuttle bus of the airport express to the main hotels.
5. The facilities of Disney's FP are different every day. So, after entering the garden, you must take a map and a schedule. Especially when there are many people, you can save a lot of queuing time.
6. After getting off the plane, you can get some maps and brochures about shopping malls at the information desk at the exit of the airport lobby. Some of them will have discount coupons~
7. Octopus can be bought at the exit of the airport lobby. 150 HKD, 50 of which is a deposit, but 100 is generally not enough. It is suggested to charge more. Convenience stores like 7-11 can use octopus cards.
8. It's best to wear more children's shoes to see the night scenery at Taiping mountain top in the evening~
9. Hong Kong can travel mainly by subway. Taxis are more expensive. Coupled with traffic jams and the crooked roads in Hong Kong, they are not very suitable for tourists. So to hong kong octopus is a very convenient tool! You can buy it on the domestic shopping website before you travel. Octopus has a main recharge and refund card in all subway stations. It can also be purchased and used in many convenience stores and shopping spots such as 7-11, which saves the trouble of changing money! And there is a little amount of discount, especially in the airport special line is very affordable!
10. If possible, you can buy tickets as soon as possible, so that discounts and options can be wide. Try not to buy red eye flights, because there is no airport special line when you arrive in Hong Kong in the middle of the night, so you can only choose "taxi".
11. For those who want to return to the mainland from Shenzhen, in addition to the buses directly from Hong Kong to Shenzhen Airport operated by Hong Kong Macao link, there are many large shopping malls that also have direct buses to Shenzhen for you to choose from. You can pay attention to it, for example, on the first floor of times square.
12. There are many scenic spots in Hong Kong, such as Taiping peak, Disney and Ocean Park. These places are very convenient transportation, there are subway or bus directly to. You can buy tickets on the domestic website, the price is very affordable.
13. Before you go out, do your homework first. The roads in Hong Kong are relatively short. It looks very long on the map. It may be two blocks after five minutes' walk. In addition, due to the uncivilized behavior of some tourists to Hong Kong, some Hong Kong residents have some prejudice against domestic tourists. If you need to ask for directions, please be polite and add "please" and "thank you". If there is a single wrong way, you can laugh it off. Don't affect everyone's good mood.
(15) All kinds of movies and videos
1. If you like Hong Kong movies and want to travel with them, you might as well take a look at the following list:
Temple Street in Yau Ma Tei
Sheung Wan: the thief of time
Central escalator: Chongqing forest
Chongqing building, Tsim Sha Tsui
LAN Guifang midnight express Chongqing forest
Mong Kok - Mong Kok Carmen and Mong Kok Street
Bank of China building, Lantau Temple of heaven Buddha -- Infernal Affairs
Three summers in Tai O
Changzhou: McDull story
Temple Street: the story of Temple Street
University of Hong Kong: the city of glass
Day and night in tianshuiwei
Chunfeng Street
The bus: the flying love story
Tai Hom Village: Hong Kong has a Hollywood
2. In addition, I found some video strategies about Hong Kong on the Internet. You can have a look before you go out. It's very helpful.
Chinese (Chinese characters) http://www.iqiyi.com/w_19rsfmmfgh.html?list=19rrmirdeu#vfrm =8-0-1
"25945;" 20320;"22914;" 25361;"34915;" 26381a; http://www.iqiyi.com/w_19rsfmmfgh.html?list=19rrmirdeu#vfrm =8-8-0-1&curid=2288621609 u 3a972cce1f10561723ad9c2b38c75e1d
I mean, I mean, I mean, I mean, I mean... http://www.iqiyi.com/w_19rsfmmfgh.html?list=19rrmirdeu#vfrm =8-8-0-1 and curd = 2289155509 866c125553a2ab3b88dd98859d2f40ad
"33292;" "23574;" http://www.iqiyi.com/w_19rsfmmfgh.html?list=19rrmirdeu#vfrm =8-8-0-1&curid=2291051209 d366cca32b58f39b544a3564b882e6fe
——————————————————————————————————————————————————————
Day 1
On the day of departure, the weather in Chengdu was pretty good, but after watching the weather forecast for several days, people had to worry about the weather in Hong Kong.
Starting at 7:20 in the morning, after more than two hours flight, we arrived at Hong Kong Chek Lap Kok International Airport at about 10:30 noon.
After recharging octopus at 711, we are ready to take the airport bus a11 to Causeway Bay( For airport bus routes, please refer to: http://www.nwstbus.com.hk/home/default.aspx?intLangID=2 )< fare 41hkd >
As a result, a bolt from the blue came out of the gate of the airport. There's no choice but to go to the hotel first. Take a11 and get off at Wan Chai fire station. According to the map, you should walk for 2 minutes to the hotel. But Lu Chi and I walked around Causeway Bay several times before we found the right place. In fact, we were in the street downstairs of times square. We couldn't laugh or cry.
Hotel introduction time
Causeway Bay Hotel, a hotel ordered on haoqiao.com, is located on Percival street, Causeway Bay. It's only one minute away from Times Square, and it's less than five minutes to SOGO. There are only three rooms in the whole hotel. Yes, you can see it correctly. It's really three rooms = = the whole process of check-in and check-out is self-service. It's possible that you can't see a staff member from the time you live in to the time you leave. As long as the room is clean and tidy, it can't be too demanding. Of course, if you have money, please choose star hotels~
It's good to look at the last few pictures first, ang~
After I put down my luggage in the hotel, I went out nonstop. Fortunately, it rained a lot less at this time, but it was not a good weather for taking photos.
I happened to meet an art exhibition at the gate of times square. There are many rare small sculptures and many people are taking photos
This is the first sight I saw of Hong Kong.
Red taxis, like those in TVB TV series, line up on the roadside.
Instead of stopping at times square, I walked for a few minutes to SOGO Chongguang department store.
Because it is a Japanese department store, many of its products are Japanese brands. Especially the drinks and food in the supermarket, I just don't want to go!! Just want to live in the supermarket!
Sogo (Causeway Bay store)
The Godiva chocolate of SOGO downstairs supermarket has a cute rabbit shape.
Sogo (Causeway Bay store)
There are chocolate drinks that Chengdu store doesn't have. I bought a cup of dark chocolate, which is very rich and delicious, 45 HKD.
When I was shopping in the drugstore, I dropped my iPhone 4, which I had used for more than three years. I didn't care at that time. Later, I accompanied my little friend to the apple store to buy the mini iPad. I found that the mobile phone was no longer working. I consulted the apple clerk and said there was no way to repair it...
After noon, my little friend and I didn't have lunch (not to mention plane meal), so we finally decided to have the only Yilan Ramen in China for our first meal in Hong Kong. Because I ate Yilan once in Tokyo two years ago, and I can't forget the taste of hot spring eggs and soup. Finally, I opened a restaurant in Hong Kong to find the delicious food in my memory.
Looking at the map again, it should be not far from us, but Lu Chi broke out again. It took him a long time to find his big brand in a small street behind Xiji fried crab.
Originally, I read online and said that because this is the only one and it's just opened, it's not very popular. It usually takes three or four hours to line up. Maybe because of the detour delay time, has passed the meal, so there is no queue, directly went in to eat, lucky!
The signboard is the same as what I ate in Japan at that time, but it's different from the Japanese self-service order. Here is to pay at the cashier after eating.
I can't remember the taste of hot spring eggs in Japan. I think it's OK in Hong Kong... Let me line up for a few hours, I'll probably forget it
After eating a orchid to see the weather, rain has been very small can be ignored, in my insistence or decided to Taiping peak. So walk back to Causeway Bay subway station and take the subway to central station. And then out of the station is no accident, has been lost, never been overtaken=
The Bank of China building, which used to be very high, has now been buried in many tall buildings.
Looking at the weather, I don't have any hope for the night scene...
Don't believe Hong Kong's guide signs... It's all wrong for us to follow
It's like the skyline 100?? The roof of the building is buried in the clouds
On the way lost, I ran into the headquarters building of HSBC by mistake. I didn't expect that it was beautiful and the sculpture was absolutely cool
I like stained glass paintings~
How can the working environment of other banks be so good~
Keep going, keep going... Finally I saw the four words of the cable car on the top of the mountain, and I was in tears
Maybe because of the bad weather, not many people go up the mountain.
The exciting cable car in legend... Actually, it's OK
A little black boy sat in front of me and looked out of the window excitedly
When we got to the top of the mountain, we had a souvenir stand and bought some refrigerator stickers and postcards. As a result, the post office on the top of the mountain was closed and didn't send them out for the time being( In fact, there is a self-service stamp machine. Later, it was also self-service mail.)
This is it. it's said that... On the top of Taiping mountain... A million nights... Are you...
It's foggy... It's a spectacle I've never seen in my life. Besides crying, I don't know what expression Tat has
Therefore, there is no night view blockbuster that everyone is looking forward to_ It would be nice to see the person standing next to you
I had a Cuihua tea restaurant at the top of the mountain
Take bus No.15 to get down the mountain. Originally, 15b could get to Causeway Bay, but it stopped for some reason, so I had to take bus No.15 to the subway station in admiralty and transfer to the subway to go home. A small night scene I saw on the way down the mountain~
If you have good weather, it should be a very beautiful scenery... Good luck
Central street at night
Take the subway back to Causeway Bay, bright lights, pedestrians, like a never night city
Causeway Bay
Causeway Bay
Causeway Bay
Passing by a xuliushan family, I went in to eat dessert, ending my first day in Hong Kong< About 40 HKD per capita
Xu Liushan (Causeway Bay store)
Day2
I got up early to go to Daoxiang for morning tea. Today's trip is Disney. Fortunately, I opened the curtains and found that the weather was good, even a little sunny
From the window of the room, you can see that the famous Chi Ji wonton noodle is on the opposite side
Daoxiang is the store in Beihai center, which is very close to Causeway Bay
Of course, the two road geeks walked for about 20 minutes... Asked the old man on the side of the road to find the exact location
On the second floor, there was no queue because it was still early. Almost all the local middle-aged and old people were drinking morning tea in groups
Daoxiang (Beihai Center store)
Daoxiang's order is to give you a few lists after you are seated, then write your own number, check the dishes you want to eat and take them to the waiter, and finally go to the cashier to check out according to the number. We ordered shrimp wonton, quicksand bun, barbecued sausage powder and steamed spareribs with soy sauce. There are two prawns in the shrimp wonton. Barbecued sausage powder is delicious. It should be an authentic morning tea restaurant, but it's hard to accept the taste of mud carp ball that day< About 50 HKD per capita
After breakfast, I'm going to take the subway to Disneyland
After transferring to Tsuen Wan line and getting off at Xin'ao station, you can take the Disney special line
It's the same as the little train in Japan
So is the ring
Disney atmosphere everywhere
The fountain at the gate of the park can only be photographed here=
Paradise entrance
I bought the ticket at TB in advance, 290 RMB per package
So you can enter the park directly. Disney can't bring its own food and drink. Someone will check the bag when checking in
Pass by the American town first
Hong Kong Disneyland
All kinds of lovely products
Hong Kong Disneyland
Hong Kong Kindergarten graduates travel to graduation ~ ~ how lovely
As soon as I entered the park, I went to fly over the space mountain. Because the park had just opened, there were not many people, and there was no FP, so I sat on it in a few minutes. Since I have been to Tokyo Disney Sea before, I have experienced a lot of exciting projects, and people generally think Hong Kong Disney is small and boring... So I thought it should be some children's projects...
As a result, this first project almost cost me half my life... My legs are soft...
Who said Hong Kong Disneyland boring, I throw your face over the space mountain!
Then I refused my little friend's request to sit again. I played a few gentle projects, and one of them drove a similar bumper car
And the little world below
Hong Kong Disneyland
The appearance is not exciting. It suits me
Hong Kong Disneyland
Inside is a miniature version of the customs of different countries
Hong Kong Disneyland
It's exquisitely made
Hong Kong Disneyland
After playing several sports in the morning, the biggest fun is watching the performance. It's a pity that the Mickey Gold Award hasn't been opened during the maintenance period. Other shows including Mickey musical and Lion King Musical are super good-looking ~ great recommendation! It's a happy memory for our generation~
Although Hong Kong Disneyland is known as the smallest one, it's very tired to have a complete experience...
Sleeping Princess Castle, the center of the park, is also the main venue for fireworks at night.
This is a nice picture... The big brother in the back became Mickey's head
Carousel, no ride==
Winnie the Pooh's cottage consumes a lot of photos here, and there are still RMB=
In the morning's drum band performance, the uncle was very enthusiastic and asked for a group photo. There was a beautiful drummer
Sleeping Princess Castle panorama, every girl probably has a princess dream
After noon, start waiting for the 3:30 flying tour. It's better to take a good place in the central garden or the first row of American town
At 3:30, the parade started from Sleeping Princess Castle
It starts with Dumbo
And then Mickey, the main character, will fly
This squirrel is so cute. I bought a key chain
Pooh and his friends
The actors are in high spirits and very infectious
Snow White
Favorite Lion King ~ childhood memories
The dancers are great~
This is probably a monkey...
In the middle, there are still a lot of people who are too involved to take pictures.. At the end are woody and bass Lightyear
I believe no one doesn't like it~
After squatting, my waist would be broken. I really didn't have the strength to play other games. So I found a place to rest and eat. By the way, I could take a good place for the fireworks show in the evening. Remember, this is more important than the cruise. It's the biggest harvest of Disney. We must take advantage of the favorable terrain!
As night falls, the lights begin to shine in small American towns.
With the approach of 8 o'clock, the crowd slowly gathered to the central garden. So it's necessary to come early! Or you'll have to look at the head..
Sleeping Princess Castle has been lit up pink and purple dream lights, exciting moment is coming.
At 8 p.m., the good play officially starts. I won't say anything. Let's see the picture~
After watching it, I can only say it's too beautiful and shocking. It's worth the ticket price. I feel more fun than Tokyo Disney.
One day after the performance, the Disney tour ended perfectly. I went to take the subway with my little friends. I'm afraid that if I run slowly, I won't be able to squeeze in.
————————————————————————————
Day3
Today's arrangement is to go across the sea to Mong Kok to buy electrical appliances, shopping in Tsim Sha Tsui, shopping in harbour city, and watching the night scene in Victoria Harbour
The starting point of every day, the domineering Causeway Bay!
My little friend wanted to eat the Australian milk company very much, so he got off at Jordan station. After a few steps to the exit, he saw the people in line
It's half an hour by sight.. Fortunately, it's faster to turn over the platform
Australian milk company (JORDAN)
Line up for two pictures=
It's not an eye-catching sign, but a lot of people come here every day. There are also many local people in the queue. It seems that it's a good restaurant for young and old people
Australian milk company (JORDAN)
After entering the store, an uncle ordered a meal. We ordered the signature protein stewed milk, apricot stewed egg, scrambled egg toast and fried egg. The scrambled egg is really tender. I can't eat the apricot stewed egg. The almond flavor = = the protein stewed milk tastes similar to the double skin milk, and it's probably sweeter
Australian milk company (JORDAN)
After breakfast, go back to Jordan station and continue to take the subway to Mong Kok Station
There are many electrical shops here
I bought gold ornaments, electrical appliances and watches with my little partner, and he came back to me
Meet a Sir and madam, take a picture secretly=
After the first round of shopping, take the subway to Tsim Sha Tsui and follow the unreliable mobile map to Haigang city
1881 on the high road
The most amazing thing is that many luxury stores such as Chanel and Hermes are full of tourists waiting to enter... I can only be surprised at the purchasing power of the local tyrants in the mainland... It's really scary=
The diner in Gangwei mansion solved the lunch and went to the first floor to help his best friend buy a Balencia motorcycle bag( Reference price: Mini HK $11000, City HK $16200)
Then it's rambling time, the chinchilla store in the harbor city
All kinds of gadgets~
Finally, I ate Godiva's chocolate ice cream. SOGO didn't sell it. It was really delicious, but it was so expensive
The makaron shop on the second floor, all kinds of beautiful cakes, the price seems to be 38 HKD
When I was too weak to walk, I went to Hong Kong to have a drink and have a rest. When it was getting dark, I began to move to the seaside avenue of stars.
Spiderman on the edge of harbor city
Showing the rudimentary night view of Victoria Harbour
Anyway, these days are all kinds of seats... You know that
It's said that it's the only red sailboat. It's seen on many postcards
At about 8:15, the light and laser performance of fancai Yongxiang River officially started. Fortunately, it happened to be a Mandarin commentary on Saturday~
Finally make up for the Taiping peak did not see the beautiful night view ~ complete
After watching the night scene, I took the star ferry from star ferry to Hong Kong Island to experience a boat trip to Xiangjiang. It's very convenient to brush octopus, and I don't need to buy tickets alone
Anyway, if you want to transfer back to Causeway Bay near Central, why don't you just go to IFC Hong Kong Station and eat the popular Michelin one star store for good luck.
After a long time in the huge IFC, we finally found the gate to add good luck. We were glad that there was no one queuing at the gate!! It turns out they're closing up... Reluctantly, he asked if he could pack it. Fortunately, he was told that there was a brand of crispy barbecued pork bun. He immediately took it away and began to gobble it up. This is really delicious for his wife< Cost 19 HKD >
I went back to sleep after a tired day~
————————————————————————
Day4
On the last day of my trip to Hong Kong, today's theme is to travel separately. My friends are going to buy gold. I'm going to take photos where I want to go. In the afternoon, I'll gather in Times Square.