Hong Kong
Business Gains Momentum for Travel Advisors at Playa's Latest FAM Trip Event
Playa Hotels & Resorts once again hosted travel advisors on an informative FAM trip held in partnership with Delta Air Lines and Delta Vacations. The 'Reconnection Experience' was hosted at Hyatt Ziva Los Cabos with one group of agents staying April 18 – April 21 and the second group from April 21 to April 24.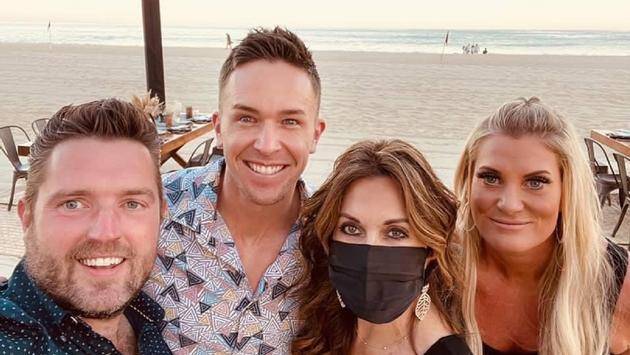 "Since selling Delta Vacations in 2018 my relationship with Delta has grown and I really wanted the opportunity to get to know my partners in a more intimate setting," said Susie Mkhitarian, Manager and Destination Wedding Specialist with MS Travel & Tours, adding that Playa has also played a huge role in her success as an agent and that she was happy to find out the event was being held at one of her favorite hotels.
Ana Santos, Director of Sales at Hyatt Ziva Los Cabos, expressed the importance of hosting events such as these for not only the travel advisors but the industry as a whole. This event gave agents a chance to experience the hotel, flights, transportation services and destination firsthand, and the attendees were of course able to find some time for well-deserved relaxation in the sun.
"By hosting a group like this, we are giving the Travel Agents the opportunity of experiencing first hand, the 'new reality' of the destination and the hotel ... that has quickly adapted to all the healthy and sanitary requirements complying with all the certifications and mandate by law, without sacrificing our guests' experience and our Service from the Heart," Santos explained. "They can now give the proper tools for clients to feel confident about traveling in this new reality, having experienced all the protocols implemented in every step of the trip to guarantee their safety and our safety as well."
In addition to building relationships and getting firsthand experience during a trying time, the travel advisors also saw business gain momentum. Mkhitarian expressed how beneficial these events are for her business, saying she has several messages in her inbox only a short time after she posts about these types of events on social media. She even booked a vacation to Hyatt Ziva during the welcome dinner for a client who reached out to her on Instagram inquiring if the resort was family-friendly .
Tyler Tixier, SAE NY Sales/National Sales for Delta Air Lines and Jeanne Peterson, California BDM for Delta Vacations, both shared the energy they noticed from the travel agents during the event: "The special attention given by Playa and Hyatt Ziva in particular, built a great deal of excitement for future business. ... This has already resulted in a major increase in future leisure bookings."
Overall, the Reconnection Experience benefited all parties involved. After a year of uncertainty and a lack of travel, in-person events are even more crucial to the industry's come back. Gregory Kiep, a luxury travel advisor at Protravel International, also expressed his positivity toward the event.
"My time at the stunning Hyatt Ziva was sensational and rejuvenated me as I begin to sell travel in the 'post-pandemic' world. It was wonderful to spend time with such a diverse group of travel professionals and tour the stunning property. And, as a huge Delta fan, it was great to see their safety and sanitation protocols in place - making passengers onboard at ease while still providing their known incredible service."
Playa Hotels & Resorts hosts several FAM trips throughout the year for its travel advisor partners. To learn more about Playa in the meantime, agents can visit the Learning Center in the Preferred Agent Portal for the latest educational opportunities.