Hong Kong
Delta Variant Travel Restrictions: Should You Cancel Your Trip?
Two weeks.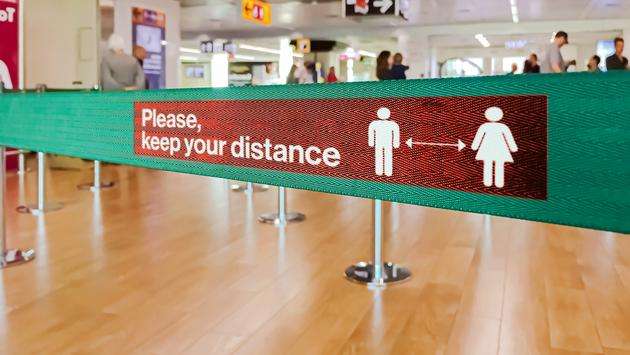 That has been the difference between a total embrace of air travel and letting out a pent-up demand, and a sudden apprehension to traveling.
Welcome to the impact of the Delta variant , the latest – and some say more easily transmissible – strain of the coronavirus.
On August 2, airline travel reached a new post-pandemic record with a fifth consecutive day of 2 million or more passengers being screened by the Transportation Security Administration (TSA).
It was the first time in more than 17 months that the TSA had processed more than 2 million travelers on five consecutive days due to the COVID-19 pandemic. It was thought to be the final hurdle to reaching more 'normal' airline numbers, particularly in a summer that started so promising with pent-up demand for travel.
Less than two weeks later, the TSA has processed more than 2 million passengers just six times during that span, much less six in a row.
And, as travel numbers start to dwindle, it's begging the question is whether tourists should cancel upcoming plane trips and cruises as we head into the fall season.
According to a new study by Longwoods International , the Delta variant of COVID-19 is changing the attitudes and planning techniques of American travelers. Almost 66 percent of respondents have postponed travel specifically due to the coronavirus variant, up from the 25 percent reported two weeks ago.
Another 34 percent of American travelers said the Delta variant would "greatly impact their travel decisions" over the next six months, an increase from the 21 percent reported a month ago in a previous study.
"News of rising numbers infection, hospitalizations and deaths clearly is changing the perception of trip safety for some travelers," Longwoods International CEO Amir Eylon said. "And reports of so-called 'breakthrough infections' among the vaccinated and increasing coronavirus cases among children may also be weighing on travel and travel planning."
In fact, that leaves travelers, many of whom booked trips months ago when case counts were low, wondering whether or not to follow through with their plans.
"The delta variant is a different beast," Richard Webby, who helps lead St. Jude Children's Research Hospital's Infectious Diseases Department, told USA TODAY . "This virus is everywhere. ... As far as (whether or not it's safe to) travel, it depends on what you're trying to do."
Health experts say travel risks vary from person to person, but it still makes for a difficult decision for many, especially those who are unvaccinated or susceptible to severe illness from the virus.
"If you're vaccinated and fully immunized against this virus, then it poses a slight increased risk to you," Webby said. But among the unvaccinated population, "this virus is going to cause more cases; it's going to spread more easily and more rapidly. … If you're not vaccinated, now is not a good time to travel."
In large part, people are hesitant because this strain – while perhaps not as dangerous as the original virus – can more easily be caught.
"The delta variant is around twice as transmissible as the variant that caused such a horrific period in our history in December and January," said John Swartzberg, a professor at the University of California, Berkeley's School of Public Health. "It's going to be a lot easier for you to get infected this time than it was (during the last surge of cases)."
So is it safe to travel?
Rachael Piltch-Loeb, a researcher at Harvard's School of Public Health, told USA TODAY there's no "one size fits all" piece of advice for travelers debating whether or not to postpone their trips.
The level of risk depends on travelers' vaccination status, whether they have an increased risk for severe illness and what the infection rate is like at their destination.
"I would think about my own risk tolerance, meaning am I OK if I get a little bit sick?" Piltch-Loeb said. "If you are uncomfortable with the potential that you may be infected ... then your decision making may be a little bit different."