Hong Kong
Delta's Block on First-Class Seats Extended
Delta Air Lines has now included first-class as part of its extended policy to block seats through the holiday, the airline confirmed to the blog The Points Guy .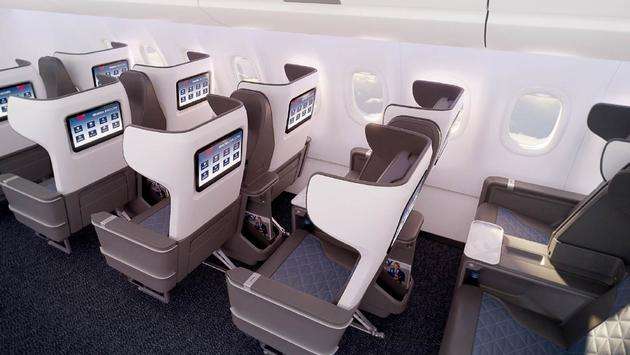 The Atlanta-based carrier previously announced its policy was extended through Jan. 6, 2021 to create social distancing out of precaution for the coronavirus pandemic. But that was for coach seating to allow groups of three or more travelers to reserve seats together, especially for travel around the three major holidays (Thanksgiving, Christmas and New Year's).
Capacity was also increased from 60 percent full to 75 percent for those traditionally strong travel times. But that did not include first-class, which often features two seats together and not three. First-class was capped at half capacity through Oct. 31.
That now has changed to January 6.
Like coach, most adjacent first-class seats will be blocked, on both domestic and international flights operated by a narrowbody plane. However, groups of two may select seats together. Note that Delta won't sell the cabin to 100 percent full even if there are exclusively even-numbered parties booked in first class. If you are flying solo in first class, the adjacent seat will remain empty, according to The Points Guy.
Also, there are no longer capacity limitations on the Delta One cabin on widebody jets, regardless of whether the plane is flying domestically or internationally. That's because these cabins are "designed with more space and privacy built-in," a spokesperson told TPG.
Delta will likewise continue blocking first-class seats on regional jets that feature a 1-2 configuration.