Macau
Disneyland To Drop Mask Requirement for Fully Vaccinated Guests
Southern California's Disneyland Resort has announced that it will no longer require fully vaccinated guests to wear face masks in indoor or outdoor areas beginning Tuesday, June 15.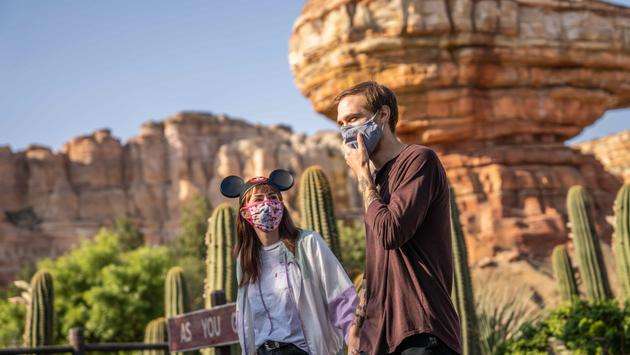 The date coincides with the full reopening of California 's economy more than 15 months into the COVID-19 pandemic .
Guests ages two and up who have not been inoculated against the virus are still required to wear face coverings while indoors at Disneyland, except when dining. However, guests will not be asked to show proof of vaccination against COVID-19.
Disneyland will also begin hosting out-of-state guests on Tuesday and eliminate the requirement for on-site temperature checks and physical distancing, allowing guests to self-determine distancing.
"As more people are vaccinated and the nation is turning the corner on this pandemic, we are encouraged that COVID-19 health and safety guidelines set forth by the CDC and state and local officials are being adjusted and eased," the theme park stated, pointing out that there will be some exceptions. "When the Toy Story parking lot reopens on June 18, all guests, regardless of vaccination status, will need to wear an appropriate face covering while on the bus transportation from the lot to the parks."
The park will also continue its reservation system to help manage the number of guests entering each day.
Similar changes will take effect at Florida's Walt Disney World Resort on Tuesday. Last week, the theme park announced that fully vaccinated visitors would no longer require masks while indoors in most areas, except while riding Disney transportation such as buses, monorails and the Skyliner. Universal Orlando Resort dropped mask requirements for fully vaccinated guests last month.