Macau
Disneyland Unlocks Ticket Prices, Tiers and Reservations for April 30 Reopening
This past Friday, Disneyland Resort released the details of its pricing calendar for the first two months after the parks' reopening date of April 30, following its COVID-19-prompted closure, which has now lasted more than a year.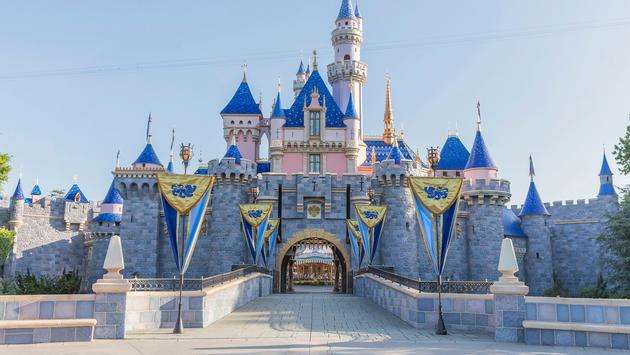 Under California's revised reopening guidelines , theme parks are only able to reopen with a limited guest capacity of 15 percent and can only offer admission to in-state residents, at least for the time being.
The good news is that ticket prices won't be raised for the first time in years, remaining the same as they were when both Disneyland and DCA abruptly shut down in March 2020 due to the worsening COVID-19 crisis.
Admission prices will continue adhering to the parks' previous seasonal, five-tiered pricing strategy, which assigns lower prices to slower days and higher prices to busier days. The cost of a single-day, single-park admission varies from $104 (Tier 1) to $154 (Tier 5), the Daily Bulletin observed. But, according to a USA Today analysis, the cost for a single-day admission can actually range from $104 to $209, depending upon the dates selected and whether park-hopping is included; and $220 to $415 for multi-day passes.
The two most popular dates on Disneyland Resorts' current calendar promise to be the parks' reopening date of April 30 and June 4, when the highly-anticipated Avengers Campus makes its debut at DCA.
Under the resort's new reservation system—which Disney will use to manage park attendance—visitors are required to make advance reservations for entry on a particular date, as well as hold a valid ticket to the same park on the same date. Guests will need to have purchased their theme park tickets prior to making their reservations for park entry. And, bookings for no more than three households may be grouped together, per state guidelines.
Those with multi-day tickets will need to make reservations for each day of their visit. When scheduling, guests with Park Hopper tickets will select the theme park where they wish to start their day, with the opportunity to visit the other park after 1:00 p.m. Given the limited availability of park reservations, 1 Park Per Day tickets, Park Hopper tickets and tickets included in Walt Disney Travel Company vacation packages may have different park reservation date availability.
New ticket sales for Disneyland and Disney California Adventure (DCA) will open on April 15 and the online advance reservations opens today for guests who have previously purchased park passes. "To accommodate as many types of ticket holders as possible, park reservations for select dates may be made available on a rolling basis," according to an official Disneyland blog post . Ticket calendars will be updated accordingly, so prospective visitors should check the Disneyland Parks calendar to view updated availability.
All park guests are required to make their reservation using their Disney account (which registers their home address). If you're looking to book a day at Disneyland or DCA, you'll need to:
1. Create or log in to your Disney account online.
2. Purchase your theme park tickets for your desired date(s).
3. Once you have a valid admission ticket, access the theme park reservation system.
4. Create your party (i.e., the number of people visiting together under the same reservation). At this point, you'll be asked to link the valid theme park tickets for each member of your group.
5. Select the date and theme park(s) you'd like to visit.
6. Review and confirm the details of your visit.
Park operating hours for both Disneyland and DCA are currently planned to run from 9:00 a.m. to 7:00 p.m. upon their initial reopening, but these are (of course) subject to change and guests should check the Disneyland Resort website for updates.
For more information, visit disneyland.com .