Macau
Empire State Building First in US to Be WELL-Certified
The iconic Empire State Building in New York City is the first building in the country to achieve the WELL Health-Safety Rating for its procedures and protocols in response to the COVID-19 pandemic , leading the way for the rest of the country.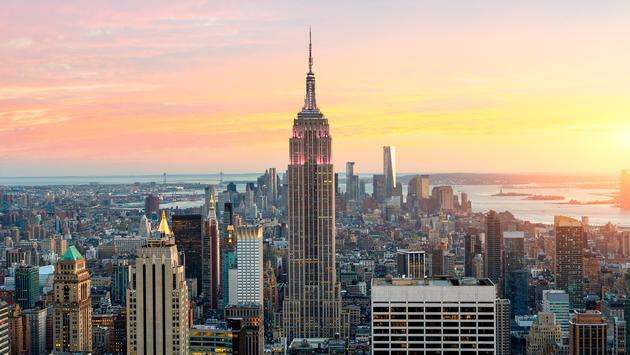 The WELL Heath-Safety Rating is a third-party rating for buildings and large spaces. It looks at five different categories of health and safety, including cleaning and sanitization procedures, emergency preparedness programs, health services resources, air and water quality management and stakeholder engagement and communication.
The Empire State Building received this certification on September 21, but reopened its Observatory on July 20, using the safety measures it had put into place. The Observatory itself has just undergone a $165 million renovation , including the addition of a MERV 13 filtration device, which uses a bipolar ionization air purification system that is proven to neutralize 99.92 percent of COVID-19 particles in the air.
"Our work has been thorough with new training guidelines and customer service standards. We have taken measures with signage, distancing markers, hand sanitizers, and cleaning protocols to prevent the transmission of the virus," stated Observatory President Jean-Yves Ghazi.
"As leaders we have posted our complete reopening program on www.esbnyc.com for the public to view, both to give our guests confidence and to help guide other attractions in best practices. This WELL Health-Safety Rating confirms our continued efforts in sustainability and indoor environmental quality. The Empire State Building continues to put the safety of our visitors and employees as our top priority."
The renovations also added a museum area, with historical photographs and a timeline of the important history of the building. Capacity is currently at 20 percent for the Empire State Building and its Observatory.
The Empire State Building is committed to protecting its visitors. To reserve your spot to visit the iconic building, please visit esbnyc.com .