Taipei
Expedia to Launch First-Ever Travel Week With Savings up to 60 Percent
Expedia will launch its biggest sale of the year next week with the debut of Expedia Travel Week .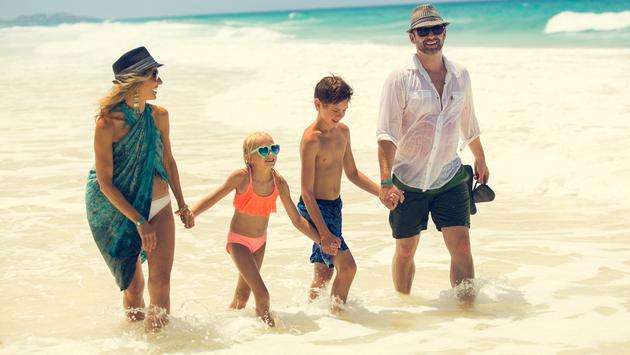 Beginning Tuesday, June 8, and continuing through Saturday, June 12, Expedia Travel Week will feature savings of up to 60 percent on more than 30,000 hotels and over 800 activities as well as cruise deals and other special offers. The discounted bookings can be made at Expedia.com or on the Expedia Mobile App for travel from June 8, 2021, through January 31, 2022.
As part of the five-day sale, Expedia has partnered with elite travel and lifestyle influencers to curate custom itineraries that will be released each day June 8-12 with limited 20 percent-off coupons for hotel stays and activities. The Daily Getaways will highlight popular destinations such as Los Angeles, Las Vegas, Nashville, New York City, Miami, San Diego, Orlando, Oahu and Tulum.
Notable hotel properties offering discounted stays during Expedia Travel Week include Virgin Hotels Las Vegas, Curio Collection by Hilton, The Maven at Dairy Block in Denver, Hotel Figueroa in Los Angeles, Orlando's Margaritaville Resort and Fairmont in Austin. Cruise deals will include things like complimentary onboard credits, upgrades and discounts from cruise lines like AMA Waterways, Carnival Cruise Line and Norwegian Cruise Line for select sailings through 2023.
"The demand the travel industry is seeing for the summer and beyond demonstrates just how eager travelers are to get back out there, and the perfect opportunity for us to show it matters who you travel with. Expedia Travel Week is truly our biggest sales event to date, with more deals, more tools for inspiration and discovery and ultimately more value delivered to our travelers," Shiv Singh, Senior Vice President and General Manager, Expedia Brand, said in a statement. "We've pulled out all the stops to make this a celebration of travelers and the vacations we can't wait to reclaim."
During the sale, Expedia's Rewards Members can book through the app and receive five times the points on any transaction for up to 10 points for every $1 spent. Members can also shop VIP Access properties to receive seven times the points or up to 14 points for every $1 spent. What's more, the Expedia Rewards Card and the Expedia Rewards Voyager Card from Citi are both offering a limited-time Welcome Bonus to new cardholders through July 30, 2021, that includes 25,000 and 50,000 bonus points respectively after qualifying purchases.