Taipei
First Cruise Ship Since COVID-19 Shutdown Passes Through Venice Canal
The MSC Orchestra entered the Giudecca Canal in Venice on Thursday, marking the first time a cruise ship made the passage since the start of the pandemic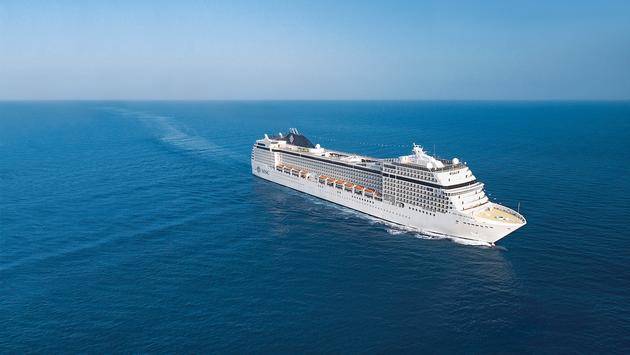 According to The Associated Press , the MSC Cruises vessel passed through the canal at around 6 a.m. local time under tugboat and port authority escort despite pleas from locals and government officials to reroute larger ships due to safety and environmental concerns.
The first post-pandemic cruise ship departure from Venice is scheduled for Saturday.
Anti-cruise ship protests have been increasing as the industry relaunches following the COVID-19 shutdown, with locals calling out Italy's culture minister Dario Franceschini for comments made earlier this year saying big ships would no longer pass through the heart of Venice .
"Venice is suffering, and we, citizens of the world, cannot remain deaf to her cries," the Venice Heritage non-profit organization said in a letter to Italian officials. "This fragile entity, (a) world heritage site, cannot survive without our help."
The Italian government in March passed a law aimed at blocking cruise ship traffic through Venice, but Italy's Infrastructure and Sustainable Mobility Ministry told The AP it would be taking ideas on "identifying better and structural solutions to realize a new docking area for large ships outside of the Venice lagoon."
MSC Orchestra passed through the Giudecca Canal just two years after the MSC Opera struck a dock and a tourist riverboat in the same canal, fueling the backlash against larger ships and associated safety concerns.