Hong Kong
Five day personal tour in Hong Kong
Recommended accommodation
Disney's Hollywood Hotel ¥- 1 order now >
Stanford Hillview Hotel, Hong Kong ¥ 269, book now >
Launch more hotels
Published on March 3, 2014 12:03
To meet the questions and requirements of many netizens, I share with you the most detailed self-made strategy of the original version without deletion
Day 1 (October 15): Pudong Airport Hong Kong Airlines hx235
Departure time: October 15, 2013 7:55
Arrival time: 10:20, October 15, 2013
Big plane, very good, very stable, you can watch movies and listen to music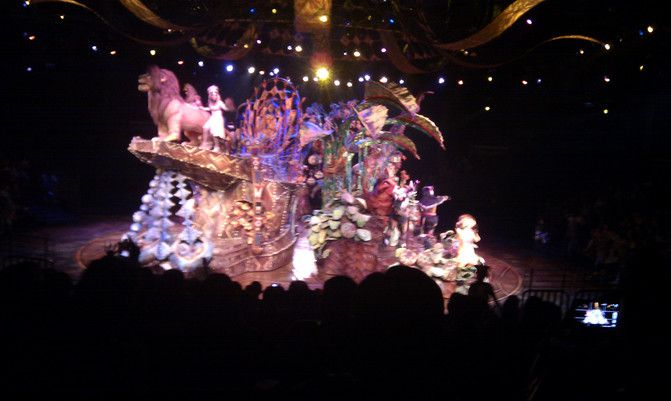 Disney Lion King celebration
Day 1: Disney Hotel - Disneyland - stay at Disney Hotel
1. Check in: Disney Hollywood Hotel
Address: Hong Kong Disneyland Resort Lantau Island / Hong Kong
The breakfast in the hotel is good, and the environment is also very good. It's a little expensive and very popular. There are a lot of people in the morning. One adult is more than 200 Hong Kong dollars, and the other child seems to be 140 Hong Kong dollars. Anyway, just pay money, and don't remember the specific figures. Ha ha, as long as you are lazy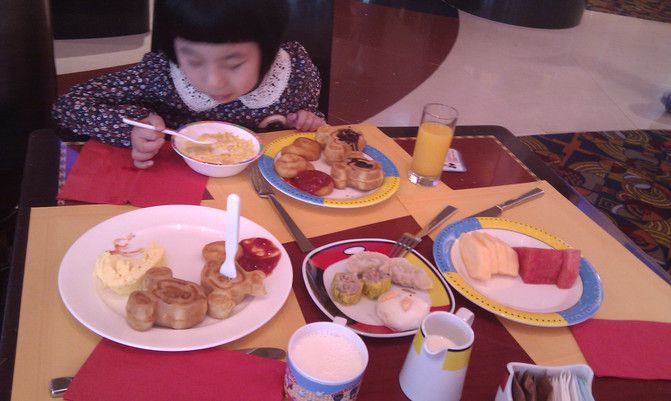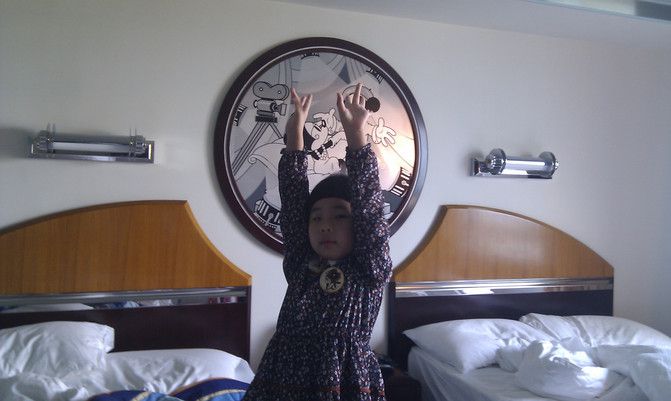 Disney Hollywood Hotel Rooms
Take the airport express line to Qingyi, change to the subway Tung Chung Line to Xin'ao, change to the Disney line, go directly to the Disney Station, and take the hotel shuttle bus to the hotel.
2. After entering the hotel, you can go to the information rack beside the passageway to get the schedule and map of the paradise of the day.
Disney train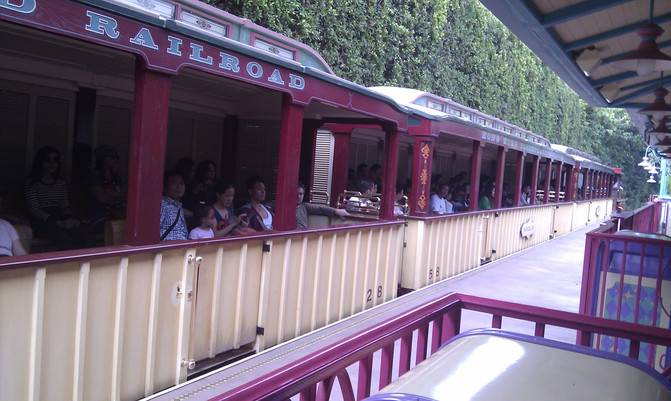 It's a little expensive. It seems that it's more than 60 Hong Kong dollars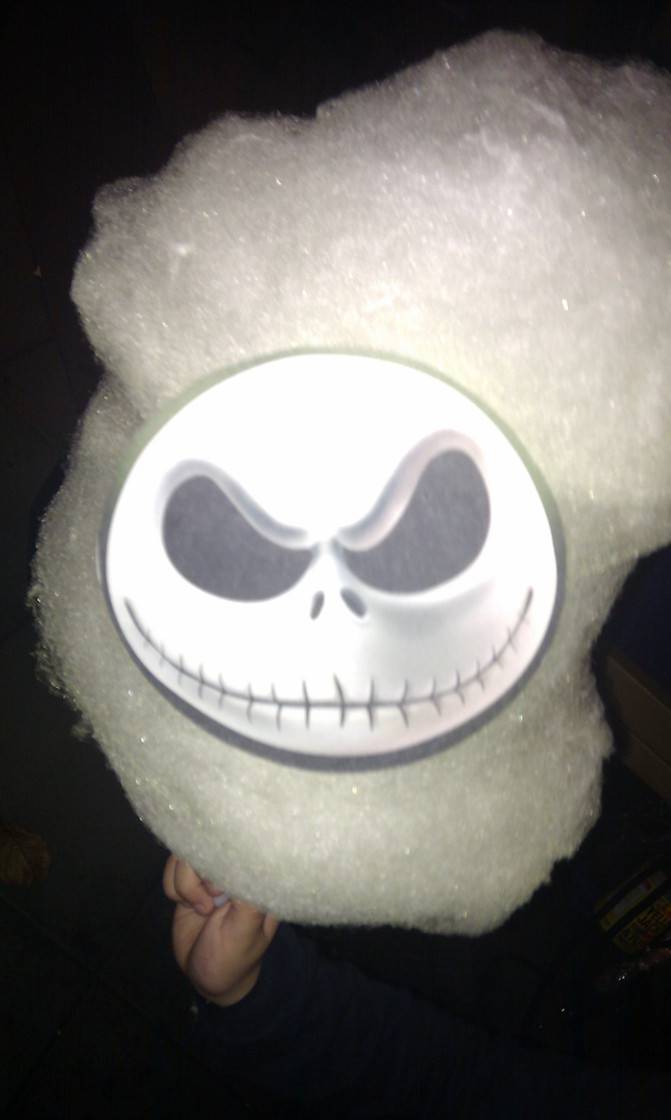 Disney special line, directly to the gate of Disney
If time is pressing, try to ensure that Disney's essence is here.
>Exploring the world: Lion King celebration, forest and river tour
>Fantasy world: Mickey Fantasia, little world, Mickey Gold Award musical, dream garden
>Tomorrow's world: flying over space mountain, nice to meet Steve and Buzz Lightyear
>Small town street, flying tour, star dream fireworks show ★ FastPass distribution point:
>Winnie the Pooh Adventure - fantasy world
>Flying over space mountain - tomorrow's world
>Bath Lightyear - tomorrow's world
2. Fast pass includes flying over space mountain, bath Lightyear, Winnie the Pooh Adventure and Lion King celebration. Tickets can be collected from the FP machine near the entrance of the game.
It's also OK: go to "fantasy world" by train. After finishing the fantasy world, walk to "adventure world" or "Tomorrow World" and finally visit "American town".
time
Project area
Play items
remarks
12:00
American town
Town hall map and schedule
12:15-13:15
Fantasy World
Through Sleeping Princess Castle - Adventures of Winnie the Pooh - FastPass - Cinderella Carousel - Mickey Fantasia (3D) - little Pegasus revolving world - revolving cup - little world - Mickey Gold Award musical
Line up for the Mickey Gold Award musical (12:45)
1. Winnie the Pooh is always the most popular. He is the first to go to play, otherwise he will have to wait in a long line. 2. Take a picture with the Disney family in the dream garden
3. Although Mickey theater can hold a lot of people, you have to watch it for 30 minutes if you line up early to get a good seat
14:00-15:15
Explore the world
Line up to watch the Lion King celebration FastPass - bamboo raft on Mount Tai Island - treehouse climbing Mount Tai - Forest River Tour - Liqi fountain
Lion King celebration (30 minutes) 12:00 14:00 16:30 18:00, simplified subtitles can be seen in the last six rows
15:45-16:00
Tomorrow's world
Bass Lightyear interstellar adventure nice to meet Steve (must play for 15 minutes) ride in the car world UFO zone and fly over the space mountain (not recommended for younger children)
I'd like to check the Cantonese / Putonghua or English performance time in the first or last row.
15:15-15:30
Out of the fantasy world, ready to watch the cruise
Waiting for Mickey's water parade
1. To check the tour route, it's better to stand near the exit of the float, and go to play other games as soon as possible
2. Spray water during the water parade. Pay attention to protect the camera
15:30-16:00
Tour route
Mickey's Waterworks Parade
17:30-17:45
American town street
Waiting for Stevie's street show
I don't think we can watch it. If we don't watch it, we can use these hours to make up for the items we haven't played enough and go shopping
17:45-18:00
Steve Street Show
19:45-20:00
Fantasy world sleeping in front of Princess Castle
Waiting for fireworks show
Shopping
The next day: Hong Kong Shidefu Mountain View Hotel - morning tea - visiting Taiping mountain - Temple Street - supper
1. Check in: Stanford Hillview Hotel Address: exit A2, Tsim Sha Tsui subway, 13-17 Tsim Sha Tsui Observatory, Yau Tsim Mong, Hong Kong (junction of Tsim Sha Tsui Observatory Road and Northford Observatory). Walk along Carnarvon Road, turn right at Kimberly Road, and turn left at Observatory Road.
1. Morning tea or lunch: yingyuelou (from 9am) can be on foot or by bus
Address: 1 / F, restaurant building, Hong Kong Cultural Centre, Tsim Sha Tsui, Kowloon Tel: 00852-27220932
Features: chicken feet, shrimp dumplings, vermicelli, barbecued bun, shark fin and shellfish soup, seafood fried rice, honey barbecued jellyfish, fried three treasures, purple rice sauce, fried crab claws, bird's nest egg tart
2. Go to Taiping mountain
Take the peak cable car at Garden Road, central to the top of Taiping mountain. The opening and closing time is 7:00-0:00, every 10-15 minutes, and the journey is 7 minutes. You can use the octopus card.
Take the cable car to choose the right seat, the scenery is better, now it's to the top of the mountain, let's start to play.
3. Lunch: Cuihua restaurant (Peak Road store), also have afternoon tea
Address: shop a, g / F, peak Plaza, 118 Peak Road, Tai Ping Shan, Hong Kong Island (near peak cable station)
Tel: 00852-28492345
Features: piggy bun, milk tea, curry beef brisket rice, fish egg noodle, cream pig, Hainan chicken rice, frozen milk tea, fish four treasures, wonton noodles, siduoshi, pineapple oil, pig cartilage, pork chop bun
There is a shop on the top of Tianping mountain which is quite smart. I forgot the specific name. There are many discount items in it, including clothes, bags and shoes. The bags of coach are more cost-effective and can be folded up and down. It's worth recommending!
4. Start to play Taiping mountain
Visit Taiping mountain
(1) Lingxiao Pavilion: the terminal of the cable car is located at the bottom of Lingxiao Pavilion. There are many new and interesting entertainment facilities in Lingxiao Pavilion: "Legend of the Dragon - time roaming" electric train tour.
(2) Madame Tussauds Wax Museum: except for a few wax figures, free group photos are provided for tourists. Enjoy the new experience of interactive entertainment! The opening hours are from 10:00 a.m. to 10:00 p.m. daily.
(3) Peak Park: after arriving at the top of the mountain, visitors can walk along Austin Road on the right for about half an hour to reach the Peak Park. It takes about one hour to walk around the peak of the mountain.
(4) Peak Square: I suggest you go to the top of the peak square to see the night view. Big vision, no charge.
Down the mountain
Plan 1: take a cable car down the mountain, but I don't recommend this method. It's almost the same when you go up the mountain, so you really don't have to go down the mountain. Plan 2: do 15C bus downhill, but this is also a trick. You must do the double decker bus, and it's better to do the upper deck, because downhill is also a unique flavor!
5. Dinner: tangchao (Hankou Road store)
Address: shop a, basement, Asia Pacific Centre, 28 Hankou Road, Tsim Sha Tsui, Kowloon
Tel: 00852-21997788 features: Tofu flower, Yangzhi manna, shrimp dumplings, radish cake
6. : Temple Street Night Market in Hong Kong
7. Midnight snack: Chi Ji (Tsim Sha Tsui) closes at 11 pm
Address: g / F, 52 Lok Road, Tsim Sha Tsui, Kowloon Tel: 00852-23682528
Features: fresh shrimp wonton noodles, wonton noodles, crab king porridge, Coix tears water, clean wonton, beef brisket noodles, Yangzhi manna, fresh shrimp wonton, Yangzhi manna, soybean milk flower, pig cartilage rice, pig cartilage noodles, milk tea
After eating Chi Ji, you can go back to the hotel. You can walk. It's very close.
2. If you don't have supper, eat sugar and go back to the hotel
3. Temple Street directly back to Hong Kong Shidefu Mountain View Hotel
Day 3: Ocean Park - Causeway Bay: Times Square, Kimberly Plaza, Chongguang department store
1. Breakfast, McDonald's breakfast near the hotel, taste special pasta
2. Visit Ocean Park (take bus 629 from MTR station to 15 meters to the left of exit b of Admiralty)
The ocean park is divided into three parts: the seaside park at the foot of the mountain, the Peak Park on the mountain and Dashu bay at the other half of the mountain.
Steps / methods
① The bus goes directly to the entrance of Dashu Bay in Ocean Park. This entrance is not the main entrance of Ocean Park. Ocean Park has a special main entrance. It's more suitable to enter from Dashu Bay entrance and exit from the main entrance.
② After entering from the entrance of Dashu Bay, you can walk straight inside. Guided by the staff, you can take the escalator to the location of each game. There are four sections of the escalator. After each section, you will arrive at a recreation area. There are tables and chairs in the middle of each elevator for people to rest and sightseeing.
③ After walking the escalator, stop and watch. First, take the sightseeing Ferris wheel, in the ascending and descending rounds. After this, you can basically see what you can play in this area.
④ After getting down, walk to the area of "Pacific coast" nearby to see the Sea Lion Pavilion, and fix the time for feeding the sea lions. After watching the feeding, you can see the graceful posture of sea lions swimming in the water by walking down the tour road.
⑤ When you come out of the Sea Lion Pavilion, if you are close to the performance time of the Ocean theater, it is suggested that you enter one hour before the performance, so that you can have a seat. If the performance time is not yet up, you can go to the mechanical city and the Ocean Museum to play first. The mechanical city is an amusement project, which can make people experience the thrilling taste of screaming and heart beating. There are jumping machines, flying eagles in the forest, roller coasters, pirate ships, Ferris wheels, air swings and so on. They are all exciting and fun projects. The rapid journey can make people experience the pleasure of falling from an altitude of 60 meters; The ferris wheel is close to the mountains and the sea, enjoying the charming scenery from the perspective of mid air, overlooking the Southern District of Hong Kong Island, and having a panoramic view of the beautiful scenery of the South China Sea.
⑥ Visit the aquarium. Some of the tropical fish have a wide range of species, from high to low.
When the tour is over, you can take the cable car down the mountain. On the cable car, you can see the beautiful scenery of Repulse Bay.
When I went to Ocean Park, there was a Halloween activity and a show. It was good
There's an area in ocean park where kids ride
Children's jumping machine
The smaller Ferris wheel
Ocean Park Cable car
Inside the sightseeing train is very smart, there are animation images, but the mobile phone photo is not clear, I don't upload, it is recommended to take the sightseeing train when you leave the park, and take the cable car when you enter the park
3. You can take the bus from ocean park to Chongguang department store in Causeway Bay
3. Chongguang department store: (if the hotel walks to the MTR station and takes the Tsuen Wan line to Admiralty, change to the MTR Hong Kong Island Line to Causeway Bay next station and Causeway Bay MTR station exit d)
Opening hours: 10:00-22:00 from Monday to Sunday
Address: 555 Hennessy Road, Causeway Bay, Hong Kong Tel: 852 2833 8338
4. Dinner: porpoise King (Causeway Bay store) (famous Japanese noodle)
Address: 1 / F, 40 Denglong street, Causeway Bay, Hong Kong Island Tel: 00852-28933190
Features: puffer king, soft noodle, black king, green king, red king (spicy), hailaowang
Recommend to eat noodles must add sugar heart egg, very delicious, I added two
5. Times Square, Hong Kong: (if the hotel walks to the MTR station and takes the Tsuen Wan line to Admiralty, change to the MTR Hong Kong Island Line to Causeway Bay lower station and the MTR Causeway Bay station exit a)
Address: 1 Madison Street, Causeway Bay, Hong Kong Island business hours: 11:00-22:00
Tel: 00852-21188900 Times Square is located in Causeway Bay, the prosperous heart of Hong Kong Island. Times Square is not only one of the largest shopping centers in Hong Kong. From the ground floor to the first floor is a department store; Above the second floor is the famous shop Street, in which there are well-known brands of clothing; From the third to the fifth floor, there are the favorite fashion clothes of young people; From the seventh to the ninth floors, there are a collection of electrical, audio-visual and computer stores.
On the fourth day, Hotel - avenue of stars - Hong Kong Space Museum - Lamma Island (viewing Victoria Harbour)
1. Morning tea: Daoxiang (Yalan central store) (Metro Tsuen Wan line to Mong Kok lower exit E1)
Tea and porridge are first-class authentic. Morning tea features: shrimp dumplings, shaomaihuang, chicken feet, steamed spareribs, barbecued pork bun, Wanzai wings, pineapple barbecued pork bun, durian banana leaf roll, Guantang dumplings, sesame paste, vermicelli, preserved egg and lean porridge per capita: about HK $60 address: Shop B, 3 / F, Yalan center, 639 Nathan Road, Mongkok, Kowloon
Specific arrangements: have a good morning tea and go to Lamma Island by boat
2. Have a good morning tea
3. Take the subway to Jordan and get off not far from the Australian milk company
(1) After getting off the subway from central, cross the IFC (International Economic and financial center), and you can see pier 4 through the overpass. Tianxing ferry departs from Tianxing wharf from half an hour to one hour. There are many flights at rongshuwan wharf, but there are relatively few at suokuwan wharf. We must pay attention to the timetable. After careful study of the timetable, I suggest that we arrive at the central wharf before 12 o'clock.
(2) When you get on the boat, remember to keep to the left, because you can see the Victoria Harbour along the way( Tip2: if you are seasick, please remember to sit at the back of the lower floor) the voyage takes about 30 minutes to rongshuwan.
(3) Hong Sheng Yeh beach is also a favorite spot of Hong Kong Island residents. It is also the signboard of yapo bean shop.
Along this path (TIP3: the road on Lamma Island is designed to be very humanized. The general roads, such as rongshuwan street, and the main roads that you can see on the mobile phone map, will be built with railings on one side, so if you walk on the road with stainless steel railings on the other side, you don't have to doubt walking). Let's go on. There are some cafes and small shops with local characteristics, Respect the original, didn't take photos in the store
After that, there will be several forks. Don't worry. It's right to go along the widest part of the road. If you go further south, you will hear the sound of the waves. This is hongshengye Bay beach.
(4) After a path with housing, I finally see you! Lushucheng beach! It's about a 25 minute walk to lushucheng beach
Dinner: after a long and arduous journey, you finally arrive at suoku Bay, where is the seafood street. You can get a free boat to take you back to the city when you spend more than HK $500 at any one of the restaurants.
Dinner: "Tianhong seafood restaurant",: lobster, lainiao shrimp, conch, Tianhong crab, a vegetarian dish, a fried rice, a total of HK $1122. It's very cost-effective.
From star ferry to Hilford Hill View Hotel
Day 5: Tsim Sha Tsui: Harbour City, DFS, Park Lane
The Longcheng pharmacy near the hotel
1. Harbor city: Golden Week Dafu, Zhou Shengsheng and DFS go to the information desk first to get a map of their home.
Address: 3-27 Canton Road, Tsim Sha Tsui, Kowloon, Hong Kong
2. Cuihua restaurant (Carnarvon Road) can also eat first, first eat Cuihua and then go to the harbor city
Address: g / F, 2 Carnarvon Road, Tsim Sha Tsui
Tel: 00852-23668250
Or if you didn't eat the night pool yesterday, you can have lunch today.
Or eat Macao tea restaurant (Longhua store) address: 2 / F, Longhua building, 21-21a, Le Road, Tsim Sha Tsui, Kowloon
3. Afternoon or evening dessert: Xu Liushan (Haigang City store)
Classic mango series, no matter Laoye, Butian or Shuang; Yangzhi manna and Guiling ointment are also signboards.
Address: Harbour City, 3 Canton Road, Tsim Sha Tsui, Kowloon
4. You can buy the best bread in Hong Kong, western style ladur é e
Address: shop 3224, 3 / F, Gangwei shopping mall, harbour city, 3-27 Canton Road, Tsim Sha Tsui, Kowloon
Tel: 00852-21755028
5. Jenny bakery (Tsim Sha Tsui) (bear biscuit)
Address: shop 24, g / F, meilidu building shopping mall, 54-64 Nathan Road, Tsim Sha Tsui, Kowloon (next to Chongqing building)
Tel: 00852-23118070
6. Royce 'chocolate (Seaport City store) (raw chocolate, chocolate chips)
Address: Shop 3001, 3 / F, Gangwei shopping mall, harbour city, 3-27 Canton Road, Tsim Sha Tsui, Kowloon (near exit A1 of MTR Tsim Sha Tsui Station)
Tel: 00852-23758222
7. Godiva chocolatier (harbor city store) (chocolate, truffle chocolate)
Address: shop 3321, 3 / F, Gangwei shopping mall, harbour city, 3-27 Canton Road, Tsim Sha Tsui, Kowloon (near exit A1 of MTR Tsim Sha Tsui Station) Tel: 00852-21755701
Hong Kong snacks
8. Baili shopping avenue
Bailey shopping avenue is a famous shopping Avenue on Nathan Road, with spacious vestibule footpath and long tree shade, which is different from the general shopping place. Most of the shops are local or international clothing chains. More than 50 stores close to Kowloon Park, including local and international famous clothing chains, sell all kinds of world-famous brand clothing. 200m long, brand gathering (kalaimei, GEOX, Chow Tai Fook, Xie Ruilin, FANCL)
Opening hours: 11:00-22:00 address: 181 Nathan Road, Kowloon
There is a famous shopping street in Tsim Sha Tsui central, called Bailey shopping avenue.
Back: you can take the MTR Island Line to central at about 14:00 p.m. and transfer to the MTR Airport Line to the airport (arrive at the airport two hours earlier, and there are many shops in the airport)
By air: Hong Kong Airlines hx258
Departure time: October 19, 2013 17:25 Hong Kong International Airport
Arrival time: 20:00, October 19, 2013 Pudong International Airport