Taipei
Flight Attendants Call for Extension of Airplane Mask Mandate
Flight attendants are calling on the federal government to extend mask mandates on planes and in airports.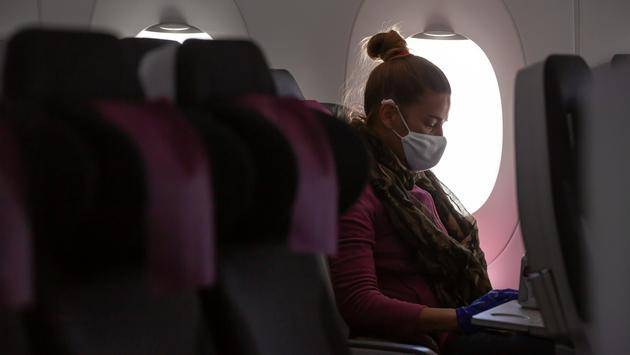 According to USA Today , Association of Flight Attendants-CWA President Sara Nelson spoke out about the subject during a meeting of the Aviation Safety, Operations and Innovation subcommittee of the Senate Commerce, Science and Transportation Committee.
Nelson said the current mask mandate is set to expire on May 11, and airline employees are looking for United States President Joe Biden to extend the federal ruling through at least September.
"We are still in the middle of the crisis," Nelson said. "I do think it's important that we recognize that and stay the course here with the mask policies, with all of our diligence (and) with the efforts to get the vaccine out to everyone."
The flight attendants' union wasn't the only group to voice support for the mandatory mask extension, as Airlines for America CEO Nicholas Calio also spoke to the committee about the importance of keeping passengers and crew members safe.
Airlines across the U.S. started requiring masks early into the pandemic, but it wasn't until President Biden took office that a federal mandate was instituted. Aviation insiders believe Biden will also support an extension, as he recently called lifting mask mandates a "big mistake."