Taipei
Hawaii Officially Reopen for Tourism: What Travelers Need to Know
Visitors to Hawaii can bypass the state's 14-day quarantine order, which has been extended to November 30, by participating in a pre-travel COVID-19 testing program beginning Thursday, effectively marking the return of tourism .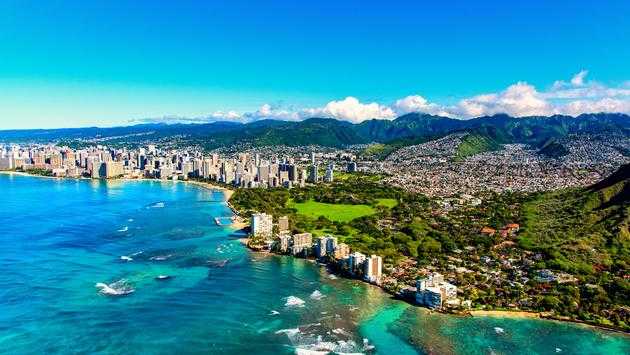 However, the next phase of the state's reopening remains somewhat uncertain as the program, which was originally scheduled to launch on August 1, has been delayed three times already.
Under the program, out-of-state travelers must present proof of a negative nucleic acid amplification test (NAAT) administered by one of Hawaii's trusted partners within 72 hours of their arrival in order to avoid two weeks in isolation. Visitors will upload the results to the state's online Safe Travels form and complete a health questionnaire within 24 hours of departure.
Those who choose not to undergo testing will still be required to quarantine for at least 14 days or face the possibility of fines and jail time.
Visitors to Hawaii should also anticipate temperature checks upon arrival at the airport. A handful of airlines are currently participating in the state's pre-travel testing program, with Hawaiian Airlines and several others even offering passengers convenient at-home testing options .
While travelers will only need a single test to bypass the quarantine requirement at the statewide level, a second test may be required depending on the island. For example, the Big Island will require an additional, rapid-results test for all passengers ages five and up upon arrival at the airport. "Kauai County has established a voluntary testing program on day three after arrival, and Maui County also established a voluntary post-arrival testing program. Hawaii Island will require an antigen test for all arriving trans-pacific travelers who are participating in the pre-travel testing program," Hawaii Gov. David Ige said via KHON2 .
Hawaii is also expected to conduct random surveillance testing four days after arrival on at least 10 percent of visitors who have already been cleared via pre-travel tests. "As we open up, we're taking some risks. The pre-testing travel program will not screen out every visitor who could be positive. We've been told by the lieutenant governor it will screen out 80 percent, meaning 20 percent continue to come through that could be positive," Honolulu Mayor Kirk Caldwell told The Honolulu Star-Advertiser .
"It has to be random, it can't be voluntary...and you need to test about 10 percent, which will tell us how many people are getting through that are positive," Caldwell added. "Because if it's a larger number, greater than 20 percent, then maybe we're not so ready."
With visitors now having the option to bypass quarantine, many of Hawaii's top hotels and resorts are planning to reopen with special incentives and remote working packages in the coming weeks. The Hyatt Regency Maui Resort and Spa and the Montage Kapalua Bay are among the notable properties scheduled to reopen to guests on Thursday.
For now, visitors will be limited in terms of island hopping, as doing so will still require quarantine in some cases while Hawaiian officials await improved testing. Maui and Kauai have agreed to the pre-travel testing program for inter-island travelers to avoid quarantine, KHON2 reports.