Taipei
Hawaii Officials Comment on Potential Vaccine Passport for Travel
With thousands of Hawaiian residents being immunized against COVID-19 each day, state authorities are increasingly optimistic about adopting a type of so-called ' vaccine passport ', especially to facilitate inter-island travel. Tourism officials believe that vaccine passports would not only encourage more out-of-state visitors but support residents' travel between the islands.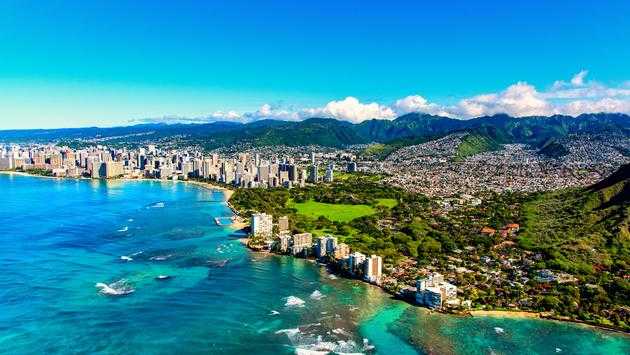 Hawaii's Lt. Gov. Josh Green this week revealed that the state is looking to collaborate with a local company called First Vitals to create an app that would reliably convey a person's proof of vaccination. It would generate a unique QR code for travelers who have their vaccination credentials when it has been at least 14 days since their final injection.
"They would be able to verify the health record, they would then encrypt it so people can't steal someone's health record," Green remarked. "Although really, all it is is whether you got vaccinated or not, and your name and the date it occurred," he said, pointing out that people should simply be able to show their vaccination cards in lieu of using the app while it's still under development.
That's all conjectural at this point, based on the assumption that Hawaii will soon decide to allow fully-vaccinated travelers to bypass its current 'Safe Travels' testing restrictions . Presently, the Aloha State's pre-travel testing program, implemented to help travelers avoid Hawaii's otherwise inescapable 10-day quarantine, provides no exemptions for vaccinated visitors.
Green said that, with Hawaii now administering as many as 10,000 COVID-19 vaccine doses daily, he sees it as safe to move forward with the proposal. "I would love to pilot it in mid-April with the cards at least for inter-island travel. I think that makes a lot of sense. It would immediately empower probably about half of our travelers inside the islands to travel safely," he said, according to Associated Press reports.
Mufi Hannemann, president and CEO of the Hawaii Lodging and Tourism Association, told local outlet KHON2 : "That's what we see, families that haven't seen each other for a while that live in Kauai, Maui, Hawaii Island, Oahu. And this will allow that kind of travel to take place without the additional cost of being tested."
Ultimately, it's up to Hawaii's Governor David Ige, taking counsel from island mayors, to make the decision on when and whether to implement vaccine passports.
For more information, visit hawaiicovid19.com/travel .