Taipei
Hawaii Relaxes Entry Requirements For Vaccinated Americans
Today, July 8, Hawaii has announced it is relaxing some of its entry requirements, exempting fully vaccinated travelers from the U.S. and its territories from quarantine and testing measures provided they upload their COVID-19 vaccination cards onto the Hawaii Safe Travels website or app.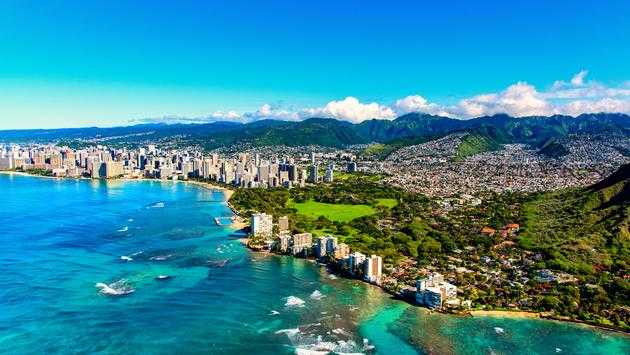 This new step is a big one towards relaxing the state's requirements. According to the Hawaii Tribune Herald , unvaccinated or partially vaccinated individuals are still required to quarantine at least 10 days upon arrival or be tested within 72 hours prior to arrival.
Vaccination records like the CDC vaccination cards, a Vaccine Administration Management System certificate or a military-issued Department of Defense DD Form 2766C are all acceptable forms that can be uploaded into the Hawaii Safe Travels app or website. It is also required that travelers bring their vaccination cards or photos of the cards with them while they travel.
Everyone 12 years and older is eligible for this new change in requirements. Younger children who are not yet able to be vaccinated must test negative up to 72 hours prior to arrival, unless they are younger than 5, in which case all entry requirements are waived.
To be considered fully vaccinated, travelers must be 15 days out from their last shot; in the U.S, vaccines include Pfizer, Moderna and Johnson & Johnson vaccines.
"If the vaccination was issued within the U.S., that will now allow you to bypass quarantine without pretesting," said Sherilyn Kajiwara, Hawaii's Safe Travels Special Projects Administrator, during a press conference. "So that's really going to be a game-changer, as I know people have been having trouble finding locations to test (and) waiting for their results. So this will eliminate all of that."
This newest relaxation in entry requirements is not a new development. Back in June , Gov. David Ige promised that if Hawaii's population was 60 percent fully vaccinated by July 8, the state would eliminate the testing requirements for fully vaccinated travelers.
According to Hawaii's Department of Health page on COVID-19 , updated on July 5, 58 percent of the state's population has been fully vaccinated; close enough, it would seem, to relax the state's entry requirements.
The Hawaii Tourism Authority found that almost 630,000 travelers entered the state in the month of May , spending $1.1 billion while they were there. These numbers are expected to continue climbing with the relaxed entry restrictions.
To learn more about the state's entry requirements, please visit the Hawaii Tourism Authority's website .