Taipei
Hawaii Remains Conflicted Over COVID-19 Testing as Reopening Date Approaches
There are now only a few days left until Hawaii 's tourism reopening plan and pre-travel testing program go into effect on October 15. The initiative will enable travelers from the U.S. mainland to skip quarantine if they can provide negative results of a specific type of COVID-19 test taken within 72 hours of their arrival.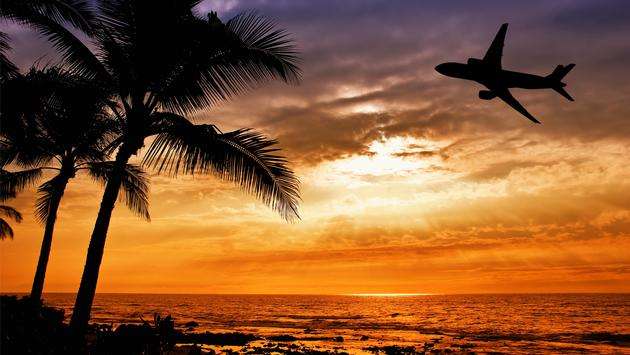 Its implementation has been postponed for several months as Hawaii delayed reopening to get its own community spread under control and prevent the possibility of importing new cases, though travelers have been able to visit if they're willing to submit to a mandatory 14-day quarantine or (more recently) stick to their resort bubbles .
Starting Thursday, the state will only accept negative results of a nucleic acid amplification test (NAAT) administered by one of its designated partners ( listed here ), which passengers must upload to the state's online Safe Travels form , in lieu of quarantine.
Travelers are also required to complete a health questionnaire within 24 hours of their departure and are temperature-checked upon arrival. Those who have not pre-tested can still opt to observe the two-week quarantine, or test upon arrival and remain quarantined until their results are reported.
That's been the basis of Governor David Ige's statewide reopening plan , but officials of individual Hawaiian islands have been raising concerns over the past few weeks. Some have appealed to Ige to approve proposed secondary measures to help protect their local populations and keep their limited healthcare resources from being overrun by potential new-wave infections.
According to SFGATE , the Big Island struck a deal with the governor on October 9, authorizing it to require a second, rapid-results test for all passengers (ages five and up) upon landing in Kona. Authorities at the airport will administer a "short swab" nasal test, which produces results within 30 minutes, paid for by the county. Anyone testing positive will need to take a follow-up "long swab" test and quarantine until they get their results 24 hours later.
The mayors of Kauai and Maui counties also submitted requests for a second test to be required of travelers, but Ige denied them earlier this month. On October 9, Kauai County council members reportedly asked the governor to reconsider their request for a second round of mandatory testing post-arrival, which has yet to produce an outcome. Meanwhile, the mayor of Maui County (which also includes Lanai and Molokai) is applying for permission from the state to ask passengers to take a voluntary second test.
As a sort of compromise, Lieutenant Governor Josh Green last week announced that the state would launch a strategic surveillance program to randomly test ten percent of airline passengers within four days of their arrival, paid for by the state.
So, at least for now, Hawaii-bound vacationers who test negative before boarding their flight won't have to test again after touching down, except on the Big Island. But, visitors should be aware that island-hopping won't be on the itinerary, as all islands except Oahu still require interisland arrivals to undergo a 14-day quarantine through October 31.
Hawaiian officials are reportedly working on a plan to facilitate interisland travel after October 31 but have stated that they don't yet have enough available tests to make such testing feasible.