Macau
Hilton Announces New Miami Hotel to Open in Early 2021
Hilton announced that its newest greater Miami area hotel, the Hilton Aventura Miami , will be opening in early 2021, with nightly rates starting at $319.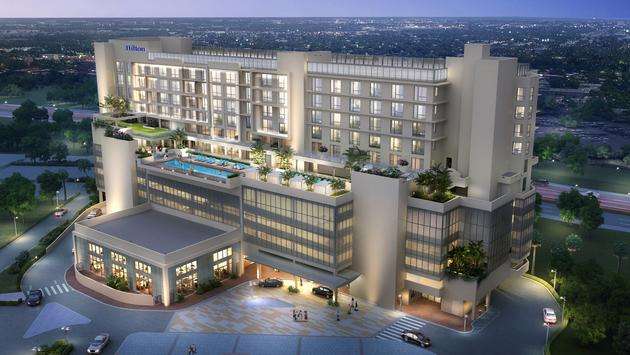 "The hotel's prime location, beside the Lehman Causeway across from Aventura Mall, welcomes travelers and locals alike with amenities beyond the optimal shopping location," said Kai Fisher, General Manager.
"We plan to bring a touch of South Beach to Aventura and North Miami by carefully curating an ambiance that offers premium amenities for the discerning luxury traveler, as well as vibrant lifestyle amenities for those seeking to socialize and relax in an upscale, yet laid-back environment. I'm particularly excited to see the Executive Lounge and rooftop pool come to life. As we move into 2021 and beyond, we look forward to showcasing our grand ballroom and event spaces for special occasions, conferences, and weddings."
The Hilton Aventura will feature a modern design in grey and neutral tones, blending a modern artistic feel with a luxurious touch.
With 208 rooms, several dining options and a rooftop pool, the new hotel includes amenities that go hand-in-hand with Aventura's lux lifestyle, like a yoga studio and the Library, where guests can watch movies while sipping on cocktails.
The hotel will also include more than 15,000 square feet of indoor and outdoor function space, making this a great option for corporate or private events, including a grand ballroom for 600 people and six dedicated breakout rooms for corporate events.
For more information or to book your stay, please visit HiltonAventura.com .