Taipei
Hilton Creates Special Honeymoon Staycation for Couple Whose Trip was Canceled
Jacob and Abbie Bennett have had some rough luck trying to pull off a successful honeymoon. A kindergarten teacher, Jacob came down with the flu during their original honeymoon trip to Hawaii, so the couple planned a "do-over" trip around Europe for 30 days this summer—then came COVID-19 .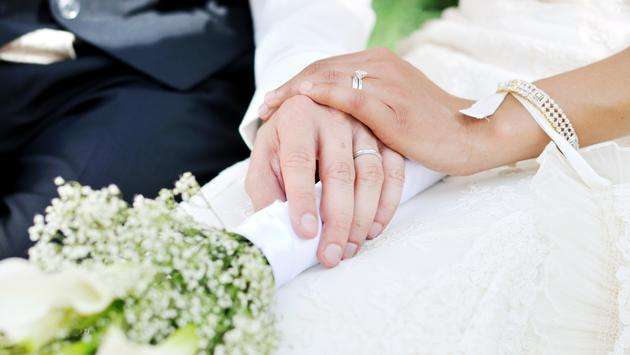 "My wife and I have been strict about social distancing and staying home during this pandemic—it's been tough," Jacob told Hilton in a statement .
Their dreams of a Continental tour dashed, the Bennetts decided instead to take a staycation in their home city at the Conrad Washington D.C., USA Today reported. When the hotel heard their tale of disappointed honeymoon ambitions, it decided to make a special effort to bring a taste of Europe to them.
Vera Vandijk, front office director at Conrad Washington D.C., planned a customized in-room surprise for the couple. "When Vera heard about Jacob and Abbie's canceled trip, she reached out to hotels across Europe, going above and beyond to create a memorable experience," said Laura Schofield, the hotel's general manager. "Vera is originally from the Netherlands and had also canceled an overseas trip to visit family. Personally, she wanted to bring a special taste of Europe to Jacob and Abbie and show our appreciation for everything Jacob does as an educator, especially with the unique school year approaching."
Hilton hotels across Europe, including Waldorf Astoria Berlin, Waldorf Astoria Amsterdam, Waldorf Astoria Versailles - Trianon Palaceto and Conrad London St. James, sent along photos, videos, personalized notes, and even cocktails and canapés from each destination for the Bennetts to enjoy throughout their stay.
The couple was even issued imaginative "passports" to commemorate their vicarious travels to each city.
"Vera (and the Conrad Washington D.C. team) went out of her way to make our weekend incredible," said Jacob. "This honestly made for a great last weekend before returning to teaching."
While their staycation at the Conrad ended up being more memorable than they anticipated, thanks to the hotel team's efforts, Jacob and Abby are still saving up their loyalty points in hopes of rescheduling their European vacation for 2021.