Taipei
Hilton's Curio Collection Opens 100th Property
Sable at Navy Pier in Chicago officially opened its doors today, March 18, marking Hilton's 100th property under the Curio Collection by Hilton.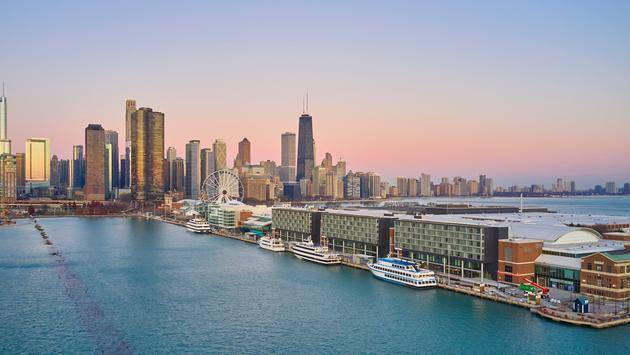 The hotel is the first on Navy Pier, offering guests and visitors incredible views of the Chicago skyline and Lake Michigan.
The luxurious hotel has 223 guest rooms and suites designed with a historically sensitive yet modern nautical style, incorporating the history of Navy Pier with brass accents, smooth curves and natural colors that emulate that of Lake Michigan. Floor-to-ceiling windows and living areas in the rooms add to the serenity.
Navy Pier was once used as a training center for the U.S. Navy, the USS Sable being one of the ships docked there. The waters surrounding the pier now contain the most and best-preserved collection of sunken U.S. Navy aircraft in the world. The hotel pays homage to the Pier's past with its name, Sable.
Sable at Navy Pier also has 4,300 square feet of meeting and event space to rent out, making it a desired venue for weddings or other gatherings.
"I could not be more thrilled to be at the helm of such a unique and monumental hotel. The Sable will truly serve as an international destination in Chicago, considered one of the top cities in the world," said Laurent Boisdron, general manager, Sable at Navy Pier Chicago. "We look forward to sharing the extraordinary views, design and excellent service that Curio Collection is known for and always achieves."
Sable at Navy Pier is part of Hilton Honors rewards program and is participating in Hilton's CleanStay and Hilton EventReady programs.
For more information, please click here .