Macau
Montserrat Tourism Plan Includes New Volcano Interpretive Centre
Montserrat's Tourism Division is implementing development plans focused on rural tourism initiatives and highlighted by the debut of a Volcano Interpretive Centre that will provide an interactive experience documenting the 1995 and 1997 Soufriere Hills Volcano eruptions .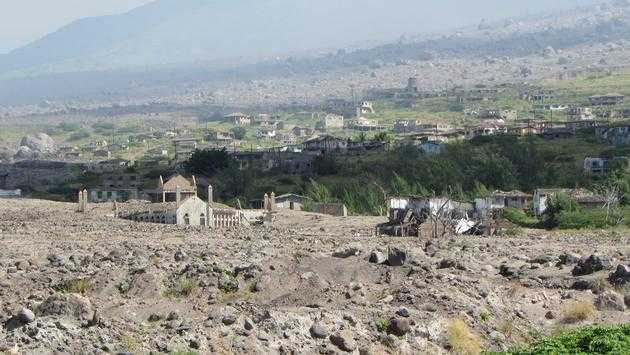 The Interpretive Center is scheduled for completion during the first quarter of the 2021/2022 financial year, said Warren Solomon, the country's director of tourism, in a statement Monday. The project will "provide employment opportunities at the planning and construction stage," he said, "while offering a range of service providers improved amenities and facilities to share with visitors to Montserrat ."
Other Tourism Division projects include the enhancement of the island's hiking trails and beach facilities and the launch of training programs to "ensure the human resource component of the tourism product is kept up to date with the latest trends," Solomon said, "and has the capacity to deliver quality service in the new environment in which we find ourselves."
Montserrat will also introduce a new destination website offering updated information on popular sites and attractions plus data on tourism service providers in the communities across the island. The website will also feature a section on national hero and soca artist Alphonsus 'Arrow' Cassell, producer of the hit, "Hot! Hot! Hot!"
Like many Caribbean nations, Montserrat was poised for strong visitor growth in 2020 prior to the COVID-19 pandemic. Solomon said the pandemic "wiped out" a potential $9.9 million contribution to the tiny Caribbean nation's economy in 2020.
"We are an island that withstood the wrath of volcanic eruptions in 1995 and 1997," said Solomon, "rendering two-thirds of the island uninhabitable and causing the mass migration of over 60 percent of our population."
"Although the Soufriere Hills Volcano remains the only active volcano in the Caribbean to this day," he said, "this has not deterred us from pursuing a path of sustainable development for our island economy."