Hong Kong
Take you all over Hong Kong Island, eat all kinds of food (Wanyi reservoir, Longji, mailihaojing, liyumen seafood, buffet recom
Recommended accommodation
W Hong Kong ¥ 1620, book now >
The Kowloon Hotel, Hong Kong ¥ 379 cases of immediate booking >
Launch more hotels
Published on December 11, 2015 12:12
Others say that you are a prosperous city piled up with steel bars, but I am infatuated with your quiet and leisurely island;
Others think you are just a luxury shopping paradise, but I love to climb the mountain path away from the bustle during the holiday;  
Others like to play in Yau Tsim Mong central, but I like to run a few laps on the green beach every day.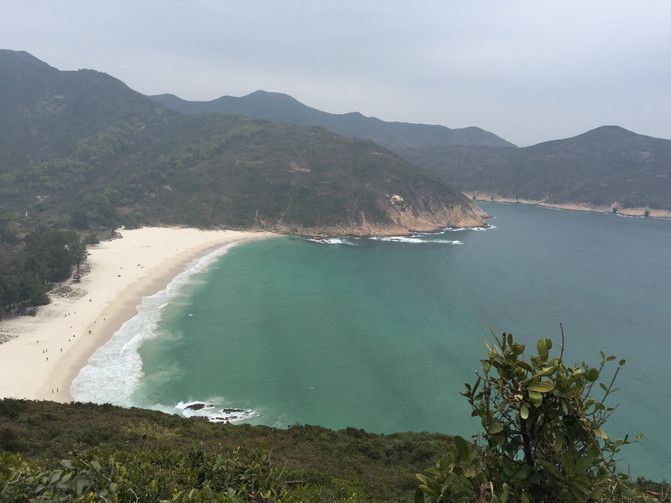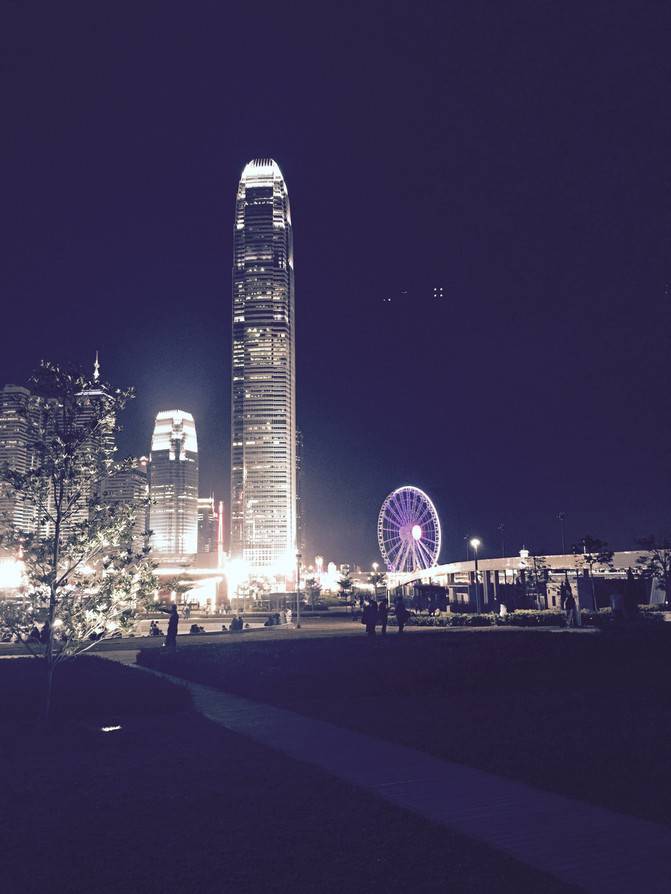 Hong Kong, in addition to our favorite shopping, serves as a transit station for foreign flights. It also has many small islands for you to watch and many delicious food to eat. This article is suitable for tourists who have been to Hong Kong many times, such as ocean park, Disney land, Taiping peak, Ngong Ping 360 cable car, Buddha statue, Lamma Island and Star Avenue in Tsim Sha Tsui.
If you have any questions about the itinerary, please contact the author on wechat aimeehk12
The following will introduce most of the wild trails, islands and buffet that are not mentioned in the travel notes. include:
1. Wanyi reservoir.
In the Hong Kong Geopark, you can see such natural wonders as hexagonal columns and broken banks.
2. Donglong island.
It can take half a day to enjoy the sea view and fishing village life.
3. Butao.
We eat seafood along the minority route.
4. Chuang Hing Water Center.
Weekend parent-child choice, canoe, water bike, water motorcycle, night star watching.
5. MacLehose trail.
Mountain climbing is the most recommended!
6. Catching cuttlefish in Saigon.
Enjoy fishing with the sea breeze at dusk in summer.
7. Gold Coast.
The most beautiful seaside, eat, drink and live together.
8. Liyumen eat seafood.
The best way to eat seafood!
9. Aqua the world's most beautiful landscape Restaurant
It's a choice for lovers and friends to have dinner and chat.
10. Buffet recommendation
Food recommendation!
11. Da Wei Du climbs the mountain
12. Jordan Valley Park
Go kart for parent-child picnics.
13. Climb the most beautiful mountain path in Asia - Longji
It is convenient for tourists to climb mountains
The itinerary varies from person to person.
(1) If you come here once, or bring your children / parents to play, it is recommended that:
First day: Taiping peak, star avenue, Tsim Sha Tsui;
The next day: Buddha, Ngong Ping;
Day 3: Ocean Park;
Day 4: Disney land;
Day five: shopping.
(2) If you have been here many times and only have two days, the recommended itinerary is as follows:
Day 1: hot islands such as Lamma Island / Cheung Chau;
Day two: shopping. If you buy a big brand and don't want to go to a crowded place like Haigang City, you'd better go to Yuanfang. There are very few people, the environment is good, and the transportation is quite convenient.
(3) If you don't like shopping, like photography, outdoor and so on, and have been to a popular island there, the recommended itinerary is as follows:
Day 1: Wanyi reservoir / Donglong Island / Tamen Island / Tai Po Waterfront Park;
The next day: mountain climbing, optional MacLehose trail( There are many paths to choose according to your ability and time.
reminder:
1. Take a coat with you at any time. Because the air conditioning in Hong Kong is relatively low, especially in summer, you will not catch cold with your coat.
2. In fact, there is no seasonality when you come to Hong Kong. Just don't come over on domestic public holidays. There are typhoons from May to June every year. Pay attention to the weather changes.
3. The subway is very convenient. You can buy an octopus and use it both by car and shopping. There is no need for self driving. Hong Kong is right-handed.
4. When standing in the elevator, try to stand on the right, because the one on the left is reserved for people in a hurry.
5. No eating on the subway and bus.
6. It's against the law to pick up something on the road and not hand it in. For example, it is against the law for a bank car to be picked up by a passer-by and take possession of the banknote when it is accidentally poured out during the Spring Festival and Christmas. Don't believe the saying "if you hold the treasure on the earth, you can't ask the heaven and the earth."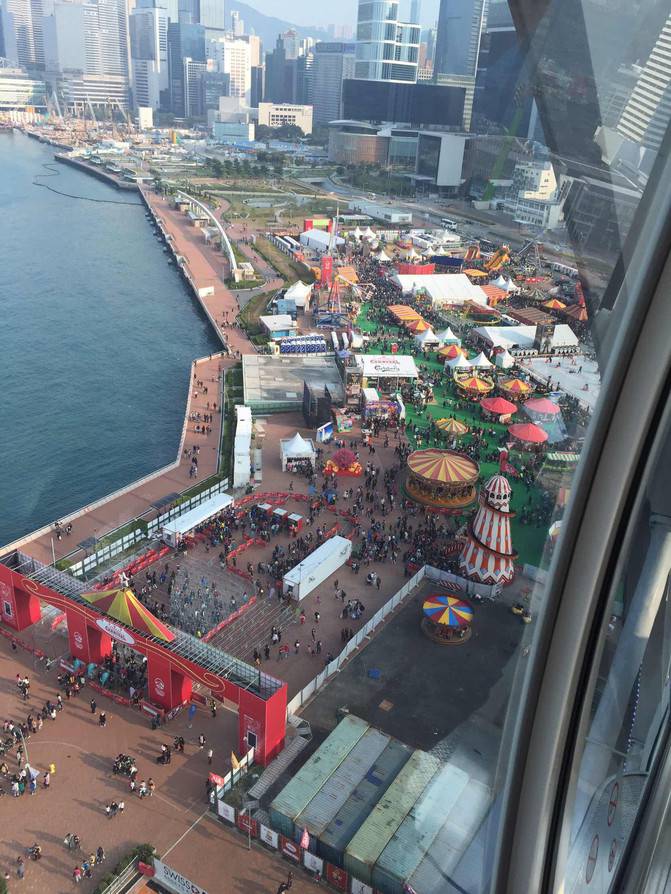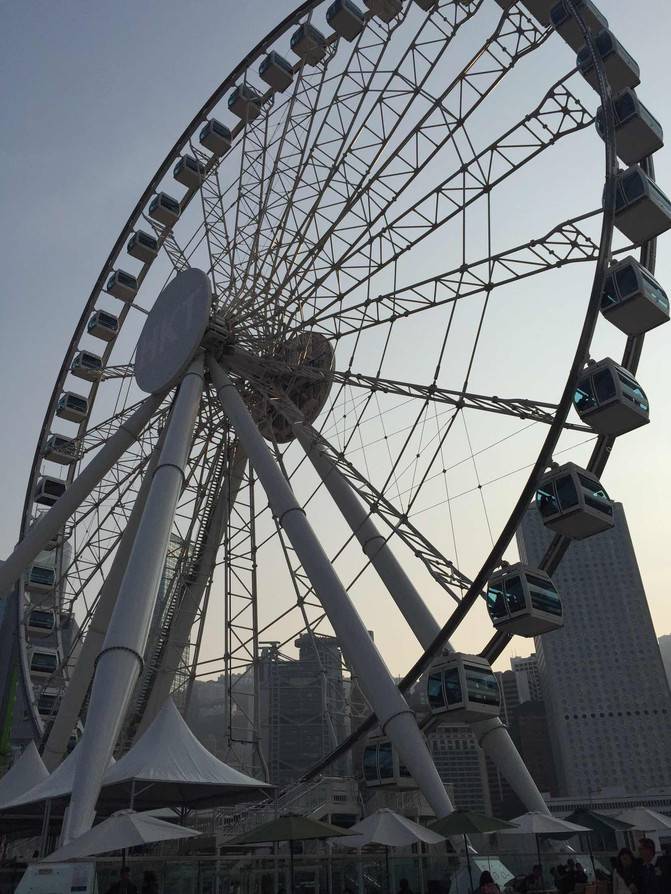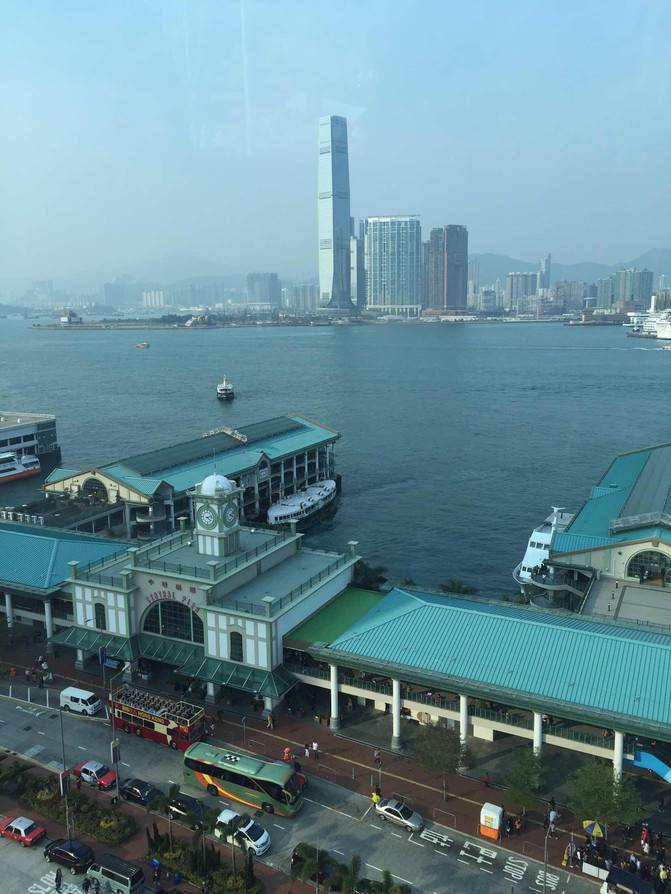 1. Wanyi reservoir
(1) Introduction
Wanyi reservoir is located in Sai Kung District of Hong Kong, which is the largest reservoir in Hong Kong. The following is an excerpt from the Geopark website:
Wanyi geological trail
"Wanyi geological trail" is built in the east dam of Wanyi reservoir, where lakes and mountains are beautiful and boulders pierce the sky; It is the best place to enjoy the world-class hexagonal rock column in Hong Kong National Geopark. In addition, a variety of interesting geological structures and phenomena can be observed here, such as faults, twisted pillars and dyke intrusion. The footpath is flat and easy to operate, with guide boards and basic outing facilities along the way, which is suitable for all types of tourists.
A broken island like an organ
From Dongba to the seaside, Huashan is cut into two parts by the waves. Pobianzhou is a small island, which shows a typical sea erosion landform sea erosion pillar. Originally a part of Huashan, pobianzhou was finally separated from Huashan due to long-term wave impact. The stone pillars along the coast stand up in the sea at a nearly vertical angle, like a huge pipe organ.
S-shaped hexagonal pillars and intrusive dikes
About 140 million years ago, the rock column was still in semi-plastic state and twisted into S-shape due to earthquake and regional subsidence. The most vulnerable part is where the rock column bends. Under the geological process, the rock column splits along the crack, and the underground magma invades along the crack. After cooling, it forms a dark gray intrusion dyke. The wall is about 40 million years younger than the surrounding pillars.
Most of the rock pillars in the world are composed of dark gray basalts with low silica content. However, the rock pillars in Hong Kong are light rhyolitic volcanic rocks with high silica content. The columnar joints are mainly pentagonal or hexagonal. It is estimated that the volcanic pillar covers an area of more than 100 square kilometers (including sea area), with a height of 100 meters above the ground, a total thickness of more than 400 meters and an average diameter of 1.2 meters. Volcanic pillars have the characteristics of tuff and lava. Geologists hold different views and interpretations on their genesis.
(2) Transportation:
It's about HK $100 to take a taxi to the east dam of Wanyi reservoir in Sai Kung.
Or take a bus (No. 94) from diamond hill to Pei Tam Chung, and then take a taxi. It's about HK $60.
94号[UNK]线[UNK] http://hkbus.wikia.com/wiki/%E4%B9%9D%E5%B7%B494%E7%B7%9A
(3) Play time:
It's best to choose a sunny day when the landscape is more open and the light is more magnificent. It's better to start at 9 a.m. and bring some snacks, because there is no small shop to provide food there. You can eat seafood at Saigon Wharf on the way back. It's best to reserve at least five hours for sightseeing here.
It's a pity that it's cloudy and the distance is a little fuzzy. However, it doesn't affect the impression. If I come here personally, I can see the magnificence.
As soon as he arrived, his son could not help but "wow".
Walking up the pavilion, you can see the first section of MacLehose path. Below is a long beach. In winter, you can see people playing in the water from a distance.
If you have enough time, you can climb up for a short time.
This is a fault that has been eroded by wind for thousands of years.
Few tourists, probably because the traffic is not very convenient, but it is not love busy people choose the route!
At about 2:30 p.m., we will return. After all, the sea water is very big, and there is no shop to supply food.
2. Donglong Island
Donglong island is an island near clear water bay peninsula. At present, there is only one ferry. It runs from Haiyan street, Sai Wan Ho on Saturdays, Sundays and public holidays. If you go by boat from Kwun Tong pier, it will take about 30 minutes.
Now the shipping schedule is relatively lax. Maybe there are fewer tourists. Please pay attention to the sailing time and return time, or you will have to stay on the island. Usually there is no boat, only on weekends and Hong Kong public holidays.
Liyumen Sanjia village is near youtang subway station. It takes about ten minutes to walk from the subway station.
The island is not big. It takes about 45 minutes to walk. You can also camp here. When you walk by, you can see that some people are collecting tents.
3. Butao
(1) Introduction:
Butao Bay is a bay in the south of clear water bay peninsula in Sai Kung District. It is named because it is surrounded by mountains on three sides and has a narrower entrance to the sea than the bay. Budao village is a Hakka original resident village, which is located in a remote area. Basically, the zone has not been developed, so it still retains the characteristics of the fishing village. The Hongsheng ancient temple in the village has a history of more than 300 years. There are fishing rafts in the Bay, two seafood restaurants in the village, and small businesses selling seafood groceries and homemade cakes, and renting boats.
(2) Transportation:
The new territories minibus No. 16 starts from the Baolin bus terminus of the MTR station. The terminus is butao.
The minibus website is as follows:
http://hkbus.wikia.com/wiki/%E6%96%B0%E7%95%8C%E5%B0%88%E7%B6%AB%E5%B0%8F%E5%B7%B416%E7%B7%9A
Because it's more biased, there are not many traffic choices, so the tourists are also small, but the relatively simple folk customs are absolutely suitable for the relatives who take the minority route.
(3) Landscape and seafood
Because it's a small fishing village, there are not many places to visit, and it's not as cheap as the seafood on the other side of Saigon wharf.
There are not many restaurants to choose from. You can go to OpenRice to see the comments and decide which one to eat. The per capita consumption is HK $300.
Choose your own seafood and tell the clerk how to make it.
4. Chuang Hing Water Center
Chuang Hing Water Sports Center is located in Sai Kung country park, next to the west dam of Wanyi reservoir with beautiful environment. The vast artificial lake in the center is an ideal place for water sports. In addition, the center is also a good place for day camp and camping activities. As the center is located in Sai Kung country park, campers can enjoy the natural beauty and the scenery of Wanyi reservoir, as well as the tranquility away from the hustle and bustle of the city.
As it is the centre under the management of the LCSD, we have to make a reservation. For details, please visit the website of LCSD. Can play water activities, camping, watching stars, etc., suitable for a family size oh.
This is the tent opposite us.
At night, there will be a special person to explain the types of stars, how to watch in the night sky, and so on.
Unfortunately, the light pollution in Hong Kong is still very serious. You can see colorful neon lights everywhere in the urban area. In order to make money, businesses have to increase the brightness of lighting to attract consumers.
5. MacLehose trail
In fact, there are many paths. This year I climbed the small section of beitanyong in Wufen. It's three hours in the whole journey. It's an invincible sea view!
Take a taxi from Sai Kung pier to Pei Tam Chung, about HK $100.
It's difficult to go up and down the mountain. I was in a hurry that day, and my legs were extremely sour the next day. Then I had to run back to the acid for a few days to discharge the lactic acid in my body.
6. Catching cuttlefish in Saigon
May to June is the best time to catch cuttlefish every year. Don't wait until the summer vacation from July to August, because there are not many cuttlefish at that time.
Because there is a boat to go to sea, it is recommended to join a local group to set out. You can choose Tsim Sha Tsui or Saigon to board the boat. Generally, it is about 200 yuan a day, and some will pack dinner on board.
7. Gold Coast
The gold coast of Hong Kong is a tourist attraction in Tuen Mun, new territories. It is located at No. 1, Castle Peak Road Castle Peak Bay section, so Kwun wat. It was completed in the early 1990s. In addition to the vast sea view, you can also overlook the Hong Kong International Airport at Chek Lap Kok. There are also large hotels, conference centre, shopping mall, yacht club, waterfront, beach and private housing.
Transportation starts from Tsuen Wan, and you can eat the famous roast duck in Shenjing on your return journey. It is suggested that the travel time is one day.
The famous deep well roast goose
8. Eat seafood in liyumen
The seafood of liyumen is relatively high-grade, with an average of 600 Hong Kong dollars per person. Youtang subway station is about ten minutes away.
First class sea view, with Shanghai fresh, absolutely enjoy!
There are many choices. We chose the innermost one. The landscape is as follows. Isn't it good. When you can come in, buy Seafood along the way. You don't need to take a seat and go out again.
9. Aqua is one of the best night view restaurants in the world
This restaurant is on the top floor of No.1 Beijing Road, Tsim Sha Tsui. It specializes in new Italian and Japanese cuisine. This restaurant was once rated by timeasia as one of the seven best night view restaurants in the world. You can see why. The design of the floor glass wall allows the diners to enjoy the beautiful night view of Victoria Harbour, and because there are no buildings in front of the restaurant, it feels like having dinner on the sea.
Address: 29th floor, 1 Peking Road, Tsim Sha Tsui, Hong Kong (the nearest subway station is Tsim Sha Tsui)
Tel: 3427 2288
website:
http://aqua.com.hk/#!
Business hours: Monday to Sunday: 12:00-14:30, 18:00-23:00
Average consumption per person: $401 - $800
If you go on your birthday, you must make a reservation in advance, and you must order in English.  
10. Buffet recommendation
If you want to try the delicious food in Hong Kong at one time, don't miss the favorite buffet of Hong Kong people.
(1) Recommendation 1: self help mountain
Highlight: revolving restaurant buffet, the only revolving restaurant in Hong Kong.
Note that there is no telephone reservation, so you can only book it in person. And because there are so many people, it will take at least two months.
Recommendation 2: Intercontinental Buffet
25658;- 31243;- 38142;- 25509s; http://hotels.ctrip.com/hotel/425077.html
Highlight: five star hotel buffet in downtown Tsim Sha Tsui. 88% off for members.
You can watch the sea view of Tsim Sha Tsui outside, but the seats are too crowded to be comfortable.
Recommendation 3: Regal Kowloon Hotel Buffet
25658;- 31243;- 38142;- 25509s; http://hotels.ctrip.com/hotel/339529.html
Highlight: lobster!
Address: 71 Mody Road, Tsim Sha Tsui, Hong Kong
Tel: (852) 2722 1818
Lobster is free to eat, and the supply is very sufficient. It should be the fattest lobster buffet in Hong Kong.
Recommendation 4: North Point City Hotel
25658;- 31243;- 38142;- 25509s; http://hotels.ctrip.com/hotel/436884.html
Reason for recommendation: less people, no need to wait
It's really better than no one. We went there at night. The seafood is pretty good, and the shuhuli is just a small one, not like the big one in Taiping hall
Recommendation 5: W Hotel Hong Kong
25658;- 31243;- 38142;- 25509s; http://hotels.ctrip.com/hotel/426542.html
Reason for recommendation: there are few people in the shopping mall, and the desserts are good.
Tel: 3717 2222
Location: at Kowloon Station, above the shopping mall.
Price and time:
MONDAY – FRIDAY, 12:00PM – 2:30PM;
HK$328 per adult, HK$164 per child
F5 Kitchen Themed Lunch Buffet
1.Monday :Seafood 2.Tuesday:South-east Asia 3.Wednesday:BBQ 4.Thursday :Japanese 5. Friday :Mediterranean
website:
http://www.w-hongkong.com/
Personal comments:
Every day's style is different, we went to Monday, mainly seafood, in fact, the main thing is that smoked salmon is delicious, crab is very small, raw moat also seems to have been reduced fat, super small. Besides, there is no fresh salmon! I can't imagine a five-star hotel without salmon!
Service quality: because my friend used the staff price to book for me, so I enjoy 75% off the staff price. After the discount, including the service charge, it's only HK $277
It seems that the price of walk in is 85% off. When I called to confirm, the phone was always blocked, or I had to wait for a minute. I can't imagine the service quality of W hotel.
The consolation is that the desserts didn't disappoint.
Thick Christmas decoration, good atmosphere.
I haven't taken any frozen food.
Fortunately, there are four flavors of Haagen Dazs ice cream.
The first time I saw a fountain made of white chocolate, the taste is really not flattering.
Good idea, with the idea of Christmas tree, I can't bear to pick one.
We went earlier and arranged a view near the window to overlook the view of the Victoria Harbour!
You can add juice, if you don't add money, there are also restaurants, such as coffee, lemon tea, milk tea and so on.
Basically ate four rounds, the first round, hot food, Turkey; Second round: smoke salmon, raw ditch; The third round: desserts; Fourth round: fruit.
The price of this restaurant is not expensive. It also has sea view, but there are not many choices. There is no next time. If you want to have a buffet, you will never come here specially.
11. Da Wei Du climbs the mountain
It is located at the south foot of baxianling, beside chuanwan Tamsui lake, Tai Po District, New Territories, Hong Kong. It looks to Tolo port in the South and Ma Shizhou in the distance. With beautiful environment, green mountains, sea and sky, it has always been a leisure resort for barbecue, cycling and water sports. Quiet friends can enjoy the quiet and elegant barbecue, while looking up at the endless clear sky, chatting with friends and flying kites. Active friends can also come to the water activity center and enjoy canoeing, windsurfing and rowing in the clear water environment. They can also enjoy the beautiful scenery of blue sky and blue sea on their bicycles. It's really a good place for young and old people to spend their holidays.
Transportation: near Tai Po MTR station, then transfer to bus.
The journey can be long or short. If you want to be short, walk along the dam for two kilometers and turn around. If you want to be long, you'll go to the end, about five kilometers. You can stay here all day, because there are many snack bars, or barbecue.
12. Jordan Valley Park
It's too tired to visit Ocean Park. This park is absolutely suitable for a family to have a good leisure and picnic.
(1) Introduction:
Jordan Valley Park is located at 71 new clear water bay road, Kwun Tong. The former site is Jordan Valley landfill. Covering an area of about 6.3 hectares, the park is the largest in Kwun Tong District, providing a wide range of dynamic and static recreational facilities for the public. The most characteristic facility in the park is the remote control model racetrack with international level, which is suitable for holding large-scale model car races.
(2) Opening hours:
Park: 5:00 a.m. to 11:00 p.m. remote control model parking lot: 9:00 a.m. to 10:30 p.m
Horticultural Education Center: 9 am to 6 pm daily community garden: 8 am to 6 pm daily
(3) Transportation:
Get off at Caihong MTR station. There is 29m bus at exit b, which is the main entrance of niuchiwan market. Get off at Shunli fire station.
Children's paradise! Picnics and playgrounds are their day.
Go karts, people from all walks of life are practicing. How exciting! Speed and passion 7
13. Climb the most beautiful mountain path in Asia Longji
Shiaolongji, located in the east of Hong Kong, was named the "best urban hiking trail" in Asia by time magazine in 2004.
It's 8.5km long and is located at the 8th section of Hong Kong Island drive. It's named because the shape of the mountain is like a dragon bone ridge, which lies on the flat ground. The scenery on both sides of the Dragon Ridge is very natural, with little artificial decoration. Along the road are stone roads and mud roads. As for the downhill part of Longji, there are two branches leading to the early section of Longji and tudiwan respectively.
I use runkeeper to record the distance, about eight kilometers, and the walking time is two and a half hours. At the beginning of the road slope, a little hard, but the difficulty is not too much, had better have a mountaineer to borrow. The second half of the time is about an hour of flat road, and is blocked by the forest scenery, slightly dull. See some parents bring their children to climb, in fact, if the children are not noisy or can consider.
It will start at about ten in the morning and finish at about one thirty in the afternoon.
It's worth noting that the whole mountain path (starting from Tudi Bay and ending at Dalang Bay) only has toilets at the beginning and end! Therefore, when you go up the mountain, you'd better go to the three-star mobile toilet first. When you go down the mountain, you can go to the government public toilet in Dalang Bay.
As a result, the line for half an hour, dizzy!
On that day, Bank of America was engaged in mountaineering activities, and since it was rated as the most beautiful urban mountaineering trail in Asia, there have been more tourists. So, like quiet friends, suggest not to choose this path, you will be absolutely disappointed.
set out!
It's windy on the mountain. It's not too cold on that day. It's better to take a windbreaker.
Reach one of the stations and smash chengdingshan
When taking a panoramic picture, the mobile phone was almost blown away.
It took about two and a half hours to reach the final destination: Big Wave Bay.
Big Wave Bay is really a big wave. I saw more than ten surfers surfing on the beach. I think the name of this bay comes from this.  
At the weekend, I especially don't want to stay in the mall. Shopping is just consuming positive energy. Occasionally with friends or family go out for a walk, climb mountains, a moment feel refreshing spirit. In these places, you will see a different Hong Kong. Hong Kong people's mountain climbing index is probably higher than other places, because Hong Kong is originally a place surrounded by mountains.
The copyright of this travel notes belongs to the owner. If you want to reprint it, you must get the owner's written consent.