Hong Kong
Take it with you! Hong Kong's golden early autumn, the year of flower -- our trip to Hong Kong.
Recommended accommodation
Caritas Bianchi Lodge, Hong Kong ¥ 244 immediate bookings >
Launch more hotels
Published at 12:18, March 8, 2014
Itinerary notice: food is popular, streets are unique, easy to play in Hong Kong.
Itinerary: Shenzhen - Futian port - Lok Ma Chau - Mong Kok - Tsim Sha Tsui - Yau Ma Tei - Wan Chai - Causeway Bay - Central - Shenzhen Lo Wu port.
Time: 9:00-23:00, September 1, 2013
Destination: Mong Kok, Tsim Sha Tsui, star avenue, Wan Chai, Bauhinia Square, Causeway Bay, Central
Transportation: bus, subway, MTR, mini train, Dingding car, ferry
Accommodation: Caritas baiyingqi Hotel (three-star class) in Hong Kong; 4 Shek Pik Road, Yau Ma Tei, Kowloon, Hong Kong. It's a five minute walk from exit e of Yau Ma Tei MTR. Tel: (852) 2388 1111, fax: (852) 2770 6669, the hotel is reserved on Agoda.
Accommodation fee: RMB 688 (including hotel 1.5m bed room occupancy fee + 10% service fee + including double breakfast)
Customs: Futian port, Luohu port, Huanggang port, Shenzhen Bay Port (this time: Futian port)
Delicacies: fish eggs and fish egg noodles, eggs, beef brisket in clear soup, milk tea with silk stockings, braised diced chicken with scallion oil, seafood, chezai noodles, stewed milk, desserts, Italian food, Japanese food, Cantonese food, etc. More food recommendations http://bbs.16fan.com/thread-3449-1-1.html
matters needing attention:
1. The exchange rate for Hong Kong dollar is about RMB / HKD = 80 / 100. Generally, 500-1000 Hong Kong dollars is enough for travel. In Hong Kong, in addition to some shops that need to pay cash directly for meals, they basically provide UnionPay credit card, ready for UnionPay card.
2. Octopus: the main means of transportation are MTR and small trains. There are also Dingding cars, minibuses, taxis and so on. At 7-11 and the special Octopus service office at the port, 150 Hong Kong dollars (including 50 HKD cost, 100 HKD available balance) is the minimum recharge amount of 50 HKD, and 150-200 HKD balance is enough for one day's travel in Hong Kong.
3. Both Futian port and Luohu port are directly connected with the MTR of Hong Kong. Most people are the first choice to cross the border. Huanggang port is mainly a minibus and Shenzhen Bay port is a minibus. It is suggested to pass through Futian port with relatively few personnel. In addition to Huanggang port, the rest of the ports are closed at 24 o'clock, and the MTR to Futian port is closed at 10 o'clock. Travel friends plan a good time.
4. Traffic and pedestrians in Hong Kong drive on the left side and should be careful not to violate traffic rules. Hong Kong is a very civilized and tidy city. Don't litter and spit. Smoking is strictly prohibited in large shopping malls and other public areas. If you are addicted to smoking, please go to the special smoking area. ok
Let's enjoy the beautiful pictures.
Hong Kong steel route map: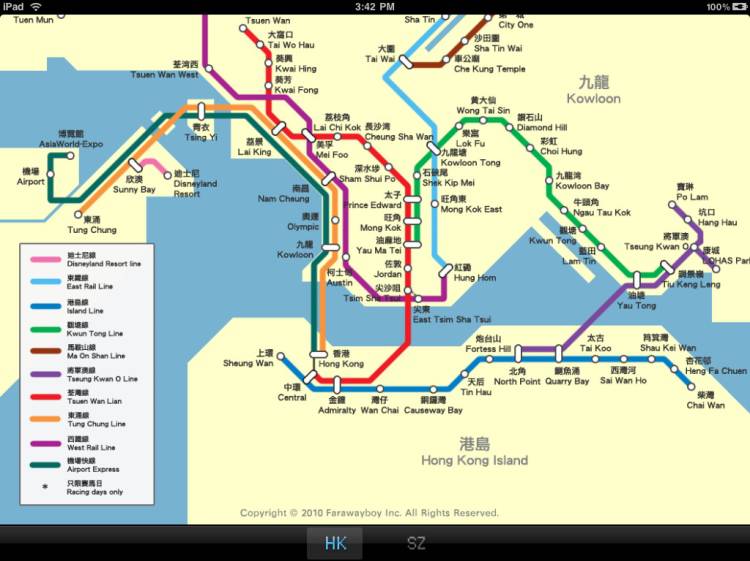 Itinerary 1: Mong Kok, the best place for food, shopping and street photography
(our lovely monitor (right) and chicken (left)
(there are many such photography areas in the streets of Mong Kok. During the day or at night, many people come here to take photos. Whether it's a personal photo, a couple's happy hugging on the street, or a family photo, you can get satisfactory results. Most of the cameras used are black-and-white SLR cameras, which are very precious. The charge is about 20 HKD. You are worth having one.)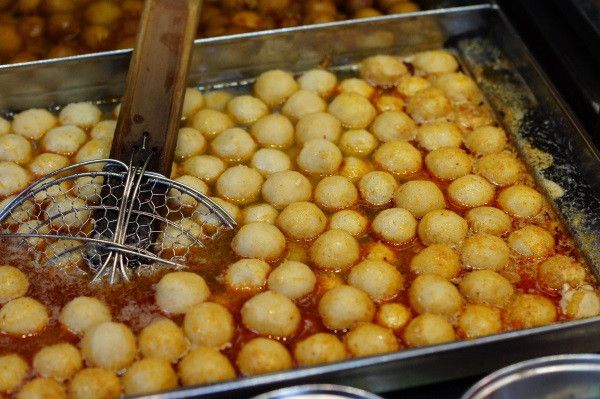 (fish balls by hand, eating in the mouth, q-bomb feeling, spicy with curry, sweet with ketchup, that taste...)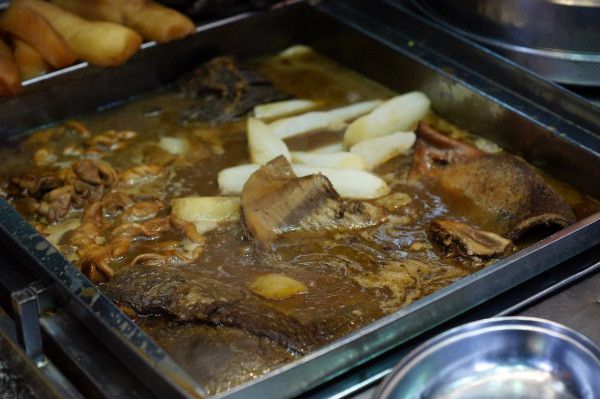 (eggs, 15 HKD, eat while hot, crispy outside and cotton inside, bite in the mouth, the fragrance of the egg flows between the lips and teeth, a little sweet.)
After entering Hong Kong from Futian port, you can directly transfer from Lok Ma Chau to Kowloon Tong and then to Mong Kok. When you come out from exit D, you can go straight to find food. The food is always irresistible to the delicious food, and you can only see food. I said my eyes are only you, O (∩)_ ∩) O ha ha ha ~! I bought some fish eggs and eggs and ate them while walking. I'm going to take a walk in the wave shoe street. As the name suggests, wave shoes street is wave shoes street. It gathers all the world's major brands and caters to the fashion. There are a variety of wave shoes designed according to various trends. Every July and December is the discount season. It's the best time to go shopping in Hong Kong at this time. Of course, you have to go shopping at the beginning of the month. Otherwise, if you go late, you will be robbed by others.
Ha ha, I'd like to use the road signs to introduce it. If you walk in Mong Kok, tongcai Street (women's street), as the name suggests, is a paradise for women's shopping. There are all kinds of fashionable women's clothes, and of course, the most favorite cosmetics. The main stores are Sasa, bodyshop, Zhuoyue, Watsons, etc. each store has its own preferential brand, and you can shop around with three stores, Or go online in advance to find out what you need to buy, make a list, and directly consult the shop assistant. Not to mention, women, get up! The New Century Plaza is mainly a collection of major front-line shops and luxury goods as the mainstream. There are many beautiful shopping places. Of course, it's good to have a look if you have nothing to do.
After a long journey, I'm going to buy snacks. Next, I'd like to introduce two excellent snack shops. One is "Jiazhen store". The imported chocolate of his family is very cheap, and many snacks can be bought. When buying new year's goods, we have to line up dozens of meters. Because the shop is small, the number of people in the shop is about 10, which is relatively slow, You'll think it's worth it. More information about "price stack" http://www.prizemart.hk/index.php/sc/ . The other is "759 Axin house", also known as 759 snack house. It is a chain food store in Hong Kong. It mainly sells snacks, non-staple food and drinks imported from Japan and other places at a low price. More information and shop address: http://www.759store.com/aboutus.php
(Hong Kong still retains a lot of such elements of the Republic of China. It's the Mid Autumn Festival. This kind of moon cake is very special. The main thing is that its quality is trustworthy. Besides, Shuanghuang bailianrong moon cake is a classic among the classics, and its taste is beyond doubt.)
(herbal tea and Guiling cream are health drinks suitable for Guangdong and Hong Kong in four seasons. They not only recall the classic line: "don't get angry, drink jiaduobao!" Ha ha, I've inserted a small advertisement. My favorite is Guiling ointment.)
At noon, I chose Zeji fish and egg meal restaurant for lunch, which is also a must to eat fish and egg meal shop in Hong Kong. The delicious food on it are fish meal, Gillette fish fillet bun, fried pork chop bun and silk stockings milk tea. They are all classic food. They spent a total of 108 yuan, which is very worth eating. Of course, the following Hong Kong larva egg powder is also a time-honored shop that must be promoted. You can choose any one to eat. Mongkok is a good place to gather all kinds of delicious food, and the price is not expensive. It's the best choice to enjoy the delicious food after shopping. Haoda's chicken chops, their baked potato chips and chicken chops are all the most famous food in Taiwan. Well, it's a bit overwhelming to eat all the way. There's nothing happier than eating delicious food.
After enjoying the delicious food, there is another must eat food on the itinerary, that is "stinky tofu". The famous stinky tofu, located at No. 10 of Shuidao, is also a snack that we strongly recommend to eat. Shuidao is also a good place to hang out after eating. Of course, it is also the most popular place for those who love cats, dogs and other aquatic animals, It's all pet shops and aquariums. All the friends along the way are stunned and happy. They have to go around without going through a shop. The animals are really cute and the price is a little expensive. They all buy purebred cats and dogs.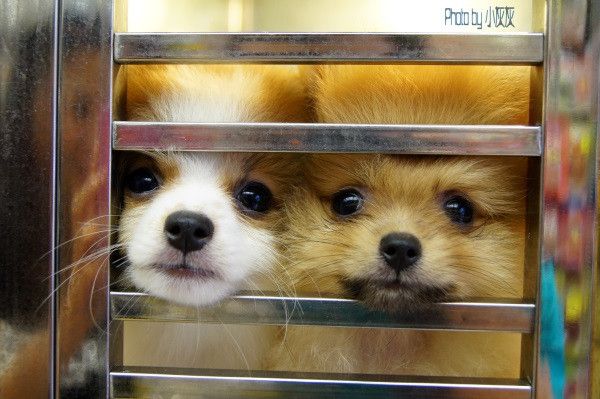 Itinerary 2: Tsim Sha Tsui, star gathering place, the most beautiful place at night.
At 1:30 p.m., I took the MTR from Mong Kok to Tsim Sha Tsui. I stored my snacks in my friend's shop and went to the nearby Kowloon Park for a walk. I was surprised to find that there was a cartoon avenue of stars. As soon as I went in, I was very happy. The lifelike cartoon people and objects were so adorable. I love McDull most. Its expression was like: "look, "Grey machine!". There are all kinds of stalls set up by Hong Kong craftsmen. There are all kinds of small pendants, clay figurines, sweater chains and so on. The prices are fair and the workmanship is exquisite. Girls who love beauty can choose one or two keepsakes carefully.
When Jiulong park comes out, walk along Beijing Road to Haigang city and Xingguang Avenue. The street named after Beijing Road in each city must be a symbol of prosperity and luxury. All the luxury brands here gather here. Gucci, Prada and other luxury stores open in the afternoon. They line up at the gate early. Most of them are mainland tourists, or northeast aunts as Hong Kong people call them. Haha, The purchasing power of inland people is absolutely surprising to you. Well, it's good for tourists like me to have a look on the street. I'd better go to my avenue of stars.
Why is the digestion of food so strong, and began to be a little hungry, suddenly in front of a flash of light, ha ha, tea egg, tea egg, a person bought a tea egg, tea sauce why good, boiled tea egg is very tasty, protein slippery QQ, good taste. In the corridor of Star Ferry, many postcards like this are on sale. Naturally, I can't help buying a few. Here I want to mention that one of the features of Hong Kong newsstands is that there is a special area selling Japanese AV photos and movies. This is legal in Hong Kong, and it is also one of the characteristics of Hong Kong. The price is about 30-40 HKD. Ha ha, you know, ha ha!
When you enter Tianxing ferry terminal, the ferry just leaves. You have to wait for the next ferry. It's like a 15 minute ferry from Tianxing ferry terminal to 4 HKD in Wanchai. You can swipe your card when you enter the gate, but you don't need to swipe your card when you get off the ship. This is one of the necessary means of transportation for you to come to Hong Kong. It's also one of the means of transportation most people choose to go to Causeway Bay, The Pisces Star Cruise Ship in the sea is beautiful. I have checked the relevant information of Pisces star before. I stayed at about 700 HKD for one night, got on the ship at about 17:00 in the evening, and then sailed into the high seas. I returned at 9:00 the next morning, and had to get off the ship before 12:00. Haha, it's very beautiful to think about it. Pisces star has an open-air swimming pool, various bars, restaurants and so on, Young lovers who come to Hong Kong enjoy the sea view at night and drink wine in the bar.
I have visited the avenue of stars in my last trip to Hong Kong, so after this trip to Causeway Bay, I look back at the night view of Victoria Harbour. Every Christmas and new year's Eve, there are fireworks performances, but I have to come in advance. I have to wait on the avenue of stars around 2 pm. If I come back in the evening, OK, You have to wait and see from a distance. You can only look at the head or the head. The night scene of Victoria Harbour is very beautiful. The bright lights, the silver waves of the sea and the gentle breeze of the sea are suitable for quiet enjoyment. Many such art sketch stalls on the avenue of stars have always admired the street artists. They have their own hands, but they can outline the most beautiful scenery, the sweetest smile and the most warm picture in the world, I also like that one day I can become a busker, playing the blues harmonica, flying love and sadness, flying the small fresh songs, flying the simple and most touching country music, and then traveling all over the world, this is my little dream.
After a day's sightseeing in Hong Kong, I am really tired and full. Take the MTR to Yaumati station, exit e, cross the road, turn right, turn left at the first intersection. That's the hotel we want to stay in at night. The service staff in the hotel's front office are very polite. They only need to provide Hong Kong and Macao pass or passport for check-in. They don't need mainland ID card. After checking the room, they can check in, Need to prepay 300 HKD as a deposit, the next day when you check out, the best use of credit card, authorization is good. The room is arranged at 1212. Our room is at the exit of the elevator.
Hotel services:
1. The hotel has been covered with WiFi, and there is a sign in the lobby and in the hotel room with WiFi code on it.
2. Free breakfast is provided in the hotel, two buffet breakfasts are provided in each room, Chinese and Western breakfasts are provided, and the taste is good.
3. A free map of Hong Kong is available in the hotel lobby.
4. The hall provides free deposit service. If you need to go shopping the next day, you can store things in the hotel hall.
Around the hotel:
1. There is a Japanese Ramen in front of the hotel. The store is very small, but the business is very good. The taste is very authentic. All the raw materials are imported from Japan.
2. Next to the Japanese ramen shop is a dumpling restaurant in Northeast China. Ha ha, those who like to eat dumplings can choose.
3. Go ahead and turn left. There is a Hong Kong style tea restaurant with 24-hour service. Like in the movie, many football fans gather here to watch football matches, but the minimum consumption is 68 HKD.
4. Wanning is on the right side of the road. You can choose to buy medicines and cosmetics for daily use. There are few people.
5. Across the road is a very good Chinese and Western pharmacy registered by the Hong Kong government. The price is reasonable and can be negotiated. ha-ha
There are many other shops, you can take a stroll. It's very convenient to walk from here to Mong Kok. You can get there in more than ten minutes. Those with maps can go by themselves.
Here are the photos of the hotel for reference.
Itinerary 3: Bauhinia Square, the landmark of Hong Kong
After getting off the ferry, turn right and go straight for about 150 meters, and then turn right for 100, which is the landmark Bauhinia Square of Hong Kong. Although it's already 17:20, the tourists here are still a sea of people. The Bauhinia sculpture is really magnificent. It's already in the evening, and the haze weather doesn't affect its light, It seems to describe Hong Kong's heroic and proud momentum of forging ahead and becoming a world financial center. I really like this kind of ice cream car. I remember I saw this kind of ice cream car in many Hong Kong movies before. After a tour, I chose to take the bus to Causeway Bay.
(Bauhinia sculpture, golden light, tells us the glory of Hong Kong!)
(there are always fishermen at the seaport of every city. I really admire them and enjoy the quiet beauty of life. I can see the sunrise or the sunset. I really hope that when I am old, I can also enjoy fishing by the sea.)
Itinerary 4: Causeway Bay, those terms that often appear in Gu Huo Zai's movies.
Causeway Bay, a term and place that has appeared in countless Hong Kong movies, should be the most classic of Zheng Yijian's guhuozai series. It's also one of the world's top ten most expensive shops. The rent of shops is a little scary. Generally speaking, there's nothing to visit in Causeway Bay, just come for a walk, Let's review the plots in Hong Kong movies. In the evening, we still choose to eat fish egg powder, and recommend the time-honored brand "Wenhui Cuttlefish ball king". The price is much more expensive than that in Mongkok. The prices of various kinds of food are as follows. We ordered white Prince ink, laver ink three fresh powder, fried chicken fin powder, and then a little crispy fried fish fillets. All of them are classic food. Another feature of his family is his chili oil, and a few drops in the powder, It's all spicy. The taste is very good. A bottle of 40hkd. However, I didn't buy it because I felt it was too spicy. If you like spicy, you can bring a bottle.
I have been sending photos of food and scenery. I forgot my friends and sent them some black-and-white Street Photos. The chick said that she would not take photos for many years. This trip, she took back all the photos for several years. At the beginning, the plan was for four people to travel. Unfortunately, a guy couldn't come with something, so this trip didn't have many happy postures, Look forward to the future travel notes.
Tram, commonly known as "dingdingche" in Hong Kong, is one of the oldest trams in the world. The name comes from a bell in the front of the car. Every time the car stops, the conductor will ring. The bell will give out a "Ding Ding" sound to let the passengers know that it is arriving. And because of the slow driving speed, you can hear the "clang clang" sound of the friction between the axle and the track everywhere you pass, so Hong Kong people call it "Ding Ding" car. Dingding, which only runs on Hong Kong Island, has been in operation for more than a century. It has a long history, but it is still full of vitality. It serves the public from 6 a.m. to 12 a.m. every day
In movies or TV dramas, whenever there is a street scene in the early 1930s, the "Ding Ding" car is always passing by. A hundred years ago, it was a fashionable thing in a big city. Therefore, when you are on the streets of Hong Kong and suddenly see a "Ding Ding" car leisurely passing in front of you, you will suddenly feel like a world apart.
In the early twentieth Century, when literary works depicted the bustling life of cities, the "Ding Ding" vehicle full of passengers was often compared to sardine canned food. But later, with the development of modern civilization, the elder of tram has been buried in the historical memory of the city. However, Hong Kong, which is always like a city with fast-paced notes, is nostalgic and intact. It can be seen that people in this city have a special feeling for the "Ding Ding" car.
Hong Kong's "Ding Ding" car line runs through its most prosperous northern part of Hong Kong Island. Every day, dozens of double decker "Ding Ding" cars shuttle back and forth. Most people who take "Ding Ding" cars have plenty of time and patience, because the speed of "Ding Ding" cars is very slow, and there is also the trouble of frequent stops. Most of the passengers who choose "Ding Ding" car have prepared a newspaper or a book before they get on the bus. Otherwise, they are ready to come up to supplement their sleep. Some people who seem to have some feelings are blindly looking at the scenery outside the window. The car is leisurely on its own track. Sightseeing, easily sighing the scenery on the street, freehand brushwork. Office workers can also find convenient reasons. continue. The rhythm of Dingding car is comfortable and comfortable. Drivers are also surprisingly slow. They pull the whistle "Ding Ding" when they enter the station, then brake to enter the station, release the brake when they leave the station, and then move forward slowly. The passengers get on from the back door and get off at the front door when they arrive. There is no conductor on the bus. Just put 2 Hong Kong dollars into the coin box, just like our bus now.
However, the appearance of Dingding remains unchanged, from the polished track to the antique carriage, which seems to continue the past and present life of the city.