Hong Kong
The Perks of Staying at an All-Inclusive Resort
Frequent all-inclusive goers are familiar with the many benefits there are when staying at one of these all-encompassing resorts. With cruises still on hold and hotels and resorts beginning to open back up, more travelers may be looking into this option for their next trip.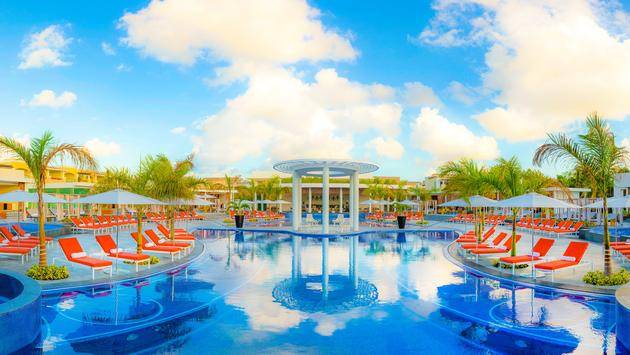 Palace Resorts points out some of the many perks travelers have when staying at an all-inclusive resort.
First and foremost, all of Palace Resorts' properties boast a variety of spacious accommodations, even the standard guestrooms being the equivalent of two cruise ship cabins. Guests of these resorts have all the space they need to fully unwind and call the room home during their stay.
In addition to expansive rooms, there are several dining options throughout these properties, ranging from buffets to specialty restaurants. Guests can also indulge in 24-hour room service to satisfy their hunger at any time of day, and bottles of wine are available at no extra cost.
While Wi-Fi is not always necessary on vacation, many travelers choose to stay connected during their time away from home, and some need to work while on the road. With free Wi-Fi running throughout the properties, it's easy for guests to stay connected to both loved ones and their work back home as needed.
Palace Resorts even invites families to take their work and school to paradise with an extended stay. With the convenience of Wi-Fi at no extra charge and designated workstations, both parents and children can get their work done while still being able to enjoy the pools and beach.
Although cruises offer a variety of excursions, there are often rules to make sure cruisers are back on time before the ship departs. Booking excursions during a resort stay is oftentimes much more leisurely. Guests can pick and choose when they'd like to explore the local area, and they can stay out and about as long as they please.
As Palace Resorts continues to re-welcome visitors, the company stands committed to the health and safety of all guests and employees. With the creation of the 'Purely Palace' program, the health and safety protocols go above and beyond the already stringent quality controls in place to ensure a safe stay for everyone.
Contact a travel advisor or visit www.palaceresorts.com to learn more or to get your future all-inclusive resort stay on the books.