Hong Kong
Travel Leaders Unveils 'Insider' FAM Trips
To help its travel advisors navigate the ever-changing travel landscape shaped by the pandemic, Travel Leaders Network unveiled "Insider" fam trips to experience the "new normal" first hand.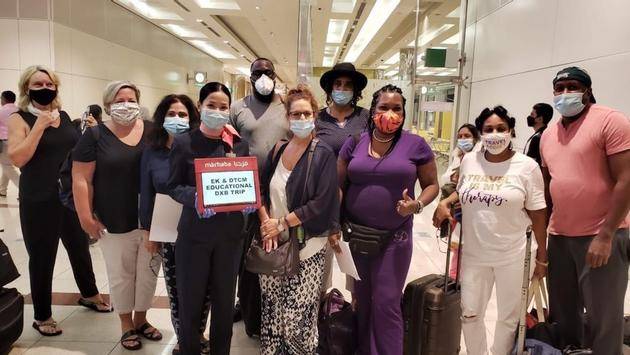 The trips, which were unveiled at the company's Bridge to the Future virtual conference, will initially debut with 150 agents participating in 18 fams to seven Mexican and Caribbean destinations during the next two months.
The Insider trips, which were created in the aftermath of three fams to Dubai, Mexico and Disney World, are being sponsored by Palace Resorts , Iberostar Hotels & Resorts and Sandals Resorts .
"We've learned from other recent fam trips that enabling our advisors to travel and get firsthand experience is one of the best tools we have to build confidence among our agents and their customers about booking a particular destination," said Travel Leaders Network President Roger E. Block. "Upon completing their trips, our advisors can speak with authority about the measures airlines, resorts and destinations have taken to address health and safety concerns and what it's really like on the ground."
Agents will be expected to share their fam experiences on social media and with their peers.
" Travel advisors are the original consumer influencers in the travel world," said Block. "We know from experience that their clients pay careful attention to the advice and guidance their advisors share."
Advisors will participate in a pre-fam training webinar "outlining expectations and requirements around social media exposure and content gathering," Travel Leaders said.
During fams, social media posts and live updates will be overseen by Travel Leaders Network's social media team, and post-trip "recaps, photos and videos [will be] shared on Agent Universe, the extranet for Travel Leaders Network member agencies," the company said.
"Beyond providing valuable information for travel advisors, the 'Insider' trips are designed to show that these destinations are open and ready to safely welcome visitors," said Stephen McGillivray, Travel Leaders Group's chief marketing officer, "By sharing these journeys, we hope to convey to travelers the seriousness with which Mexico and the Caribbean are taking precautions to prevent the spread of COVID-19 . Travel advisors will lead the way in tourism's comeback, and our 'Insider' trips are a great first step."
Travel Leaders said it will unveil more Insider trips as more destinations reopen their borders for tourism.