Hong Kong
Travelers Will Need Four COVID Tests to Visit British Virgin Islands
This week, the British Virgin Islands ' Premier's Office, and Ministry of Health & Social Development detailed some of the entry requirements that international visitors will need to fulfill once the territory's borders reopen on December 1. Among them are four separate rounds of COVID-19 testing, one before travelers' departure and three more following their arrival.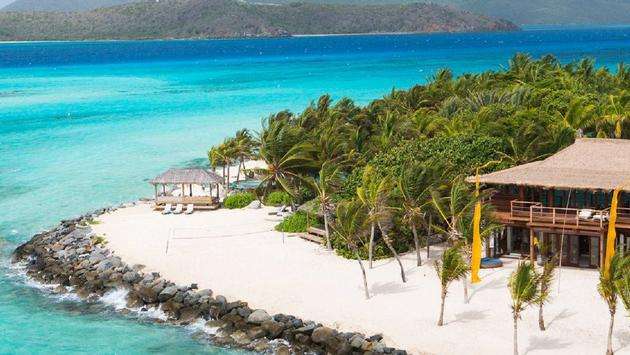 "The protocols are tailored to allow visitors to experience a safe vacation by deploying technology, implementing strict testing and comprehensive procedures for tourism industry operations and accommodation units," said Andrew Fahie, the BVI's Premier and Minister of Finance.
Besides a series of Polymerase Chain Reaction (PCR) tests, performed at intervals during travelers' stays (for which tourists will reportedly pay around $100 each), international visitors must also provide proof of medical travel insurance that includes COVID-19 coverage and subscribe to a contact-tracing app on their mobile phone at a cost of around $150— in some cases, even using a wearable device.
First, at least 48 hours prior to their departure, prospective travels must register via the online BVI Gateway Traveller's Authorization Portal (set to launch on November 2), where they'll need to upload relevant documentation in order to obtain a 'Traveller Authorisation Certificate'. Said Certificate will need to be presented at the airport check-in counter, along with the negative results of a COVID-19 PCR test performed within five days of their scheduled flight to the BVI.
Upon arrival at the BVI's Terrance B. Lettsome Airport, passengers will disembark at a new Welcome Center, undergo a health screening and take another PCR test before being allowed to proceed through Immigration. Approved transportation providers will then take travelers to their Gold Seal Certified accommodations, where they're required to effectively quarantine for the first four days, staying within the bounds of their hotel or resort and avoiding contact with anyone who's not in their party.
On Day Four, they'll need to take a third PCR test, which (assuming their results are negative), will entitle them to travel to certain designated locations. "These would be locations that are not high-traffic or high-risk," Fahie explained. "These locations are being coordinated by Environmental Health and other Government agencies, and the establishments will be notified."
On Day Eight, tourists will take a fourth and final PCR test and, provided that the results are again negative, will be permitted to move freely within the territory. They would, however, still be required to carry their mobile devices on them at all times, with the contact-tracing software active.
For more information, visit bvi.gov.vg .