Macau
Bahamas Paradise Cruise Line Plans Restart for July, 2021
APRIL 12 UPDATE: We received a response from Bahamas Paradise Cruise Line on whether it has CDC approval or vaccine/testing requirements to board. Here is the company statement: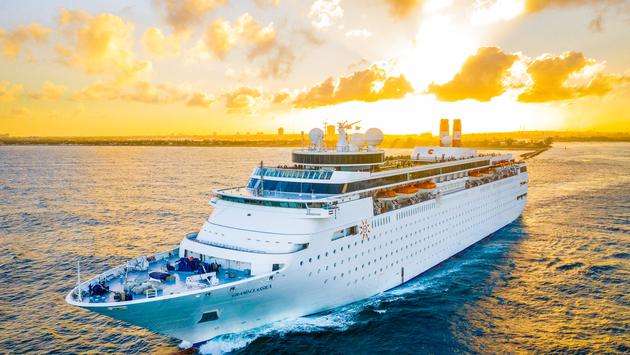 "Our plan to return to cruising aligns with our expectation of the CDC's guidelines and the return of many of our cruise industry counterparts. Given how important the health and safety of our guests and crew is, we have implemented many new procedures from embarkation to disembarkation, including online check-in with spaced arrival times, a state-of-the-art temperature screening system, and mandatory pre-boarding health declarations. With that said, our team is constantly monitoring the situation and working alongside the CDC and Bahamian government to make adjustments as needed leading up to our initial sailings. This may include incorporating some requests around vaccinations or negative COVID tests, but those things are not currently part of our plan."
Bahamas Paradise Cruise Line said it is planning to resume sailing on July 2 to Grand Bahama Island.
The Bahamas Paradise website shows it departing from the Port of Palm Beach in Florida, but the company did not immediately respond to questions on whether it assumes it will have approval to cruise from the Centers for Disease Control & Prevention (CDC) by then. The company also didn't respond to a question on whether it will require vaccine proof or negative COVID-19 test results.
The company operates the 1,680-passenger Grand Classica on two-night cruises, often packaged with resort stays on Grand Bahama Island.
"The past year has been incredibly challenging for the cruise industry and as an independent, family-owned and -operated boutique cruise line, this has been particularly difficult for us," Bahamas Paradise Cruise Line CEO Oneil Khosa said. "We have worked, collectively and in collaboration with our partners in the Bahamas, at the CDC and elsewhere, to carefully and thoughtfully prepare for our return to Grand Bahama Island. Since the initial outbreak of COVID-19 we have remained one of the few cruise lines that reported no cases of the virus onboard our ships, and we have worked to install the highest safety protocols onboard Grand Classica, which is now well-suited to fulfill the needs of our guests' and crew."
The company will relaunch its website on April 9 and says it offers a more streamlined experience, an updated booking engine and new FAQs about the cruise experience.