Taipei
Hawaii Travel: Governor Ige Wary of Lifting Restrictions for Vaccinated Travelers
Hawaii Gov. David Ige appears hesitant to lift travel restrictions and requirements for travelers who have received the COVID-19 vaccine.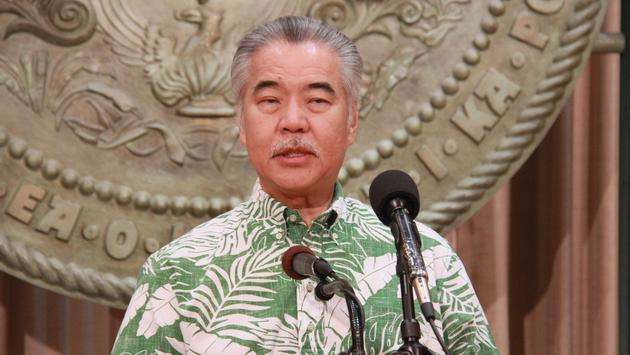 "Until the science (tells) us that those who are vaccinated cannot carry the virus and, I think most important, do not transmit it to other people, I think it would be irresponsible to say that those vaccinated can travel about freely," Ige told the Honolulu Star-Advertiser's Spotlight Hawaii .
Ige's comments are notable in that they contradict those recently made by Lt. Gov. Josh Green, who hinted that vaccinated travelers could potentially face fewer hurdles in visiting the Aloha State under Hawaii's Safe Travels Program.
Under the current Hawaii Safe Travels Program, out-of-state visitors are required to provide proof of a negative COVID-19 test result taken within 72 hours of travel in order to avoid a 10-day mandatory quarantine.
Hawaii is only accepting Nucleic Acid Amplification Tests (NAAT) from certified Clinical Laboratory Improvement Amendment (CLIA) lab tests from trusted testing and travel partners. In addition to being taken within 72 hours of departure, the negative test result must be uploaded to travelers' Safe Travels account prior to departure or printed out ahead of boarding and in hand when arriving in Hawaii.
If the governor has his way, it's unlikely that vaccinated travelers would face any additional challenges in terms of visiting Hawaii in the coronavirus era. Rather, they would be still treated like anyone else and expected to continue wearing masks and practicing social distancing and frequent hand washing.
"It's not that we have to do something different. But we would note that the U.K. variant is definitely more transmissible, so if you're not wearing your mask, or you're going to events with many people, then it won't be long before that becomes the dominant variant here in the islands," Ige added, referring to the highly transmissible COVID-19 variation first detected in the U.K. that has since been detected in Hawaii.